Give Back
We offer many ways to give back to the communities we serve. You can support our work by giving your time, assisting us in fundraising or providing financial support.

Through the work of El Camino Hospital Foundation and El Camino Hospital Auxiliary, we raise funds and provide services to help meet the health needs of people in our community. El Camino Hospital partners with patients, doctors, nurses, employees, community leaders, and volunteers to support programs and services that make a lasting difference in the health and welfare of those we serve.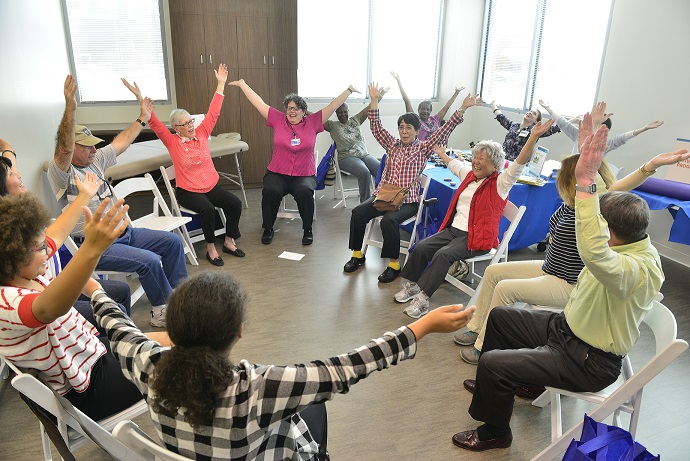 Gifts to the Foundation and other support allow us to provide an exceptional level of care — everything from a mental health program for at-risk teens (ASPIRE) to investing in the latest medical equipment and new facilities, including our spacious Cancer Center. In addition, the generous time and effort provided by our Auxiliary and program volunteers make services like RoadRunners and Tele-Care possible. These philanthropic partnerships allow the hospital to create an atmosphere of advancement and learning for clinicians, provide a healing environment for patients, and offer fulfilling opportunities for donors and volunteers.
When you partner with us, you can make a difference in the health of our community. Learn more about how you can take part: