Donate Now
Giving to El Camino Health Foundation helps assure El Camino Health can continue to provide an exceptional level of care.
Skip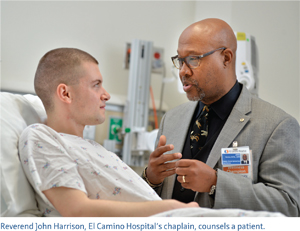 When you give to El Camino Health Foundation, your generosity makes a lasting difference in the lives of people served by El Camino Health. Your support allows our organization to offer additional services that otherwise wouldn't be possible.
El Camino Health Foundation is a nonprofit, separately incorporated 501(c)(3) charitable organization and your gift is tax deductible to the full extent of the law. Our Internal Revenue Service tax identification number is 94-2823235.