Circle of Caring
Circle of Caring allows you to express your appreciation for the El Camino Health physician, nurse or other staff member who made a difference.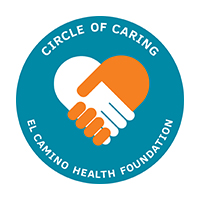 When you make a gift through Circle of Caring, you can acknowledge a doctor, nurse or staff member who provided you or a loved one with exceptional care. Your tribute expresses your gratitude, while supporting the valuable work he or she does.
When you make a gift, the person you honor will receive:
A special pin and notification of your appreciation — the gift amount will remain confidential.
Recognition in our organization's internal e-newsletter.