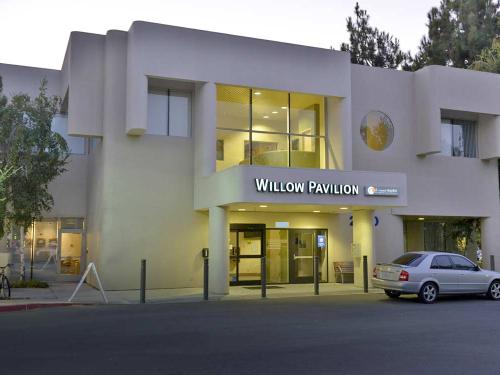 Breast Health Center
Mountain View Campus (El Camino Hospital)
2480 Grant Road
Willow Pavilion, Suite 205
Mountain View, CA 94040
Get Directions
Patient & Visitor Information
Visiting Hours
Monday - Friday:
7:00 am - 5:30 pm
Saturday - Sunday:
Closed
Resources
Parking
Parking is available in front of main entrance or in parking garage under the building.
Parking garage entrance is located on North Drive.
About
Breast Health Center
The Breast Health Center at Mountain View Hospital (El Camino Hospital) performs more than 10,000 breast studies a year. Our specially trained, compassionate team delivers screening and diagnostic care you can trust.
Mammogram Quiz
Mammograms save lives. Test your breast cancer screening knowledge.
Take the quiz.