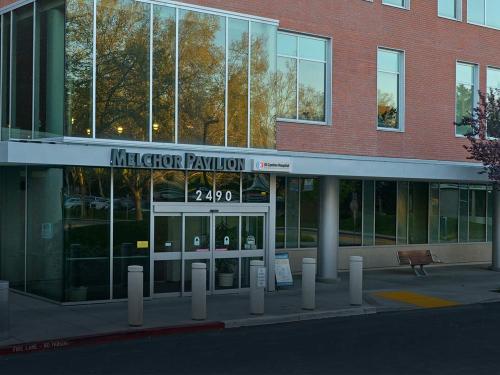 El Camino Health Specialty Care – Brain, Spinal Cord and Nervous System Disorders
Mountain View Campus (El Camino Hospital)
Patient & Visitor Information
Visiting Hours
Monday - Friday:
8:00 am - 5:00 pm
Saturday - Sunday:
Closed
Resources
Parking
On-site parking available.
Our Doctors
Our neurologist and spinal surgeons provide a wide range of services for neurologic and spinal cord conditions? Learn more about the doctors at El Camino Health Specialty Care.

Our Services
We offer services for a wide range of neurologic conditions including:
Stroke
Movement disorders, such as Parkinson's disease
Facial nerve pain
Migraine headaches
Dementia
About
El Camino Health Specialty Care – Brain, Spinal Cord and Nervous System Disorders
El Camino Health Specialty Care provides comprehensive care for brain, spinal cord and nervous system disorders. Our spine health team treats people of all ages and has the expertise to treat even the most complex spine conditions.