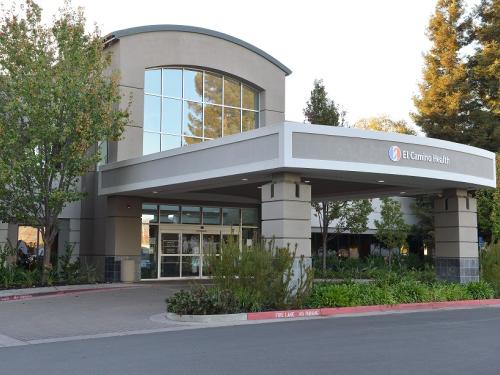 El Camino Health Urgent Care Willow Glen
Patient & Visitor Information
Visiting Hours
Monday - Sunday:
9:00 am - 6:00 pm
Resources
Our clinics continue to be open for business.
Important Notice
To ensure the safety of our patients & staff, and upon arrival to our clinics for your visit, you and anyone who accompanies you will be asked screening questions and have your temperature checked.
Parking
On-site parking available.
Our Doctors
El Camino Health Medical Network

El Camino Health Medical Network

Our Services
Conditions Treated:
Abdominal pain
Acid reflux
Acute back pain
Allergy symptoms
Asthma
Back pain
Bronchitis symptoms
Bug bite
Canker sore
Cellulitis
Chest pain
Cold/flu symptoms
Cold sore
Concussion
Constipation
Cough
Cut
Diagnosis and management of DVT and PE
Diarrheal illness
Discharge from eye
Discharge from vagina
Dizziness
Dog bite
Eczema
Exacerbation of COPD/Asthma/CHF
Eye redness
Heartburn
Injury
Insect bites
Itchy eyes
Itchy nose
Itchy rash
Muscle/tendon strain
Nasal congestion
Pink eye
Poison ivy/oak
Rash
Red eye/conjunctivitis
Reflux symptoms
Shingles
Sinus infection symptoms
Sinus pain
Skin rash
Sore throat
Sprain
STD
Sty in the eye
Trouble sleeping
Urinary tract infection (UTI) symptoms
Procedures
Breathing treatments
Dislocations
Ear lavage
EKG
Eye lavage
I&D of abscesses/cysts
In-grown toe nail
IV antibiotics
IV hydration
Nasal Packing
Removal of foreign body
Splinting of fractures
Sutures
Toe evulsion
About
El Camino Health Urgent Care Willow Glen
The doctors at our Willow Glen location treat injuries, illnesses and infections.
In-house, we also offer:
Comprehensive labs
X-rays (Mon - Fri: 8:00 am - 6:00 pm and Sat: 12:00 pm - 4:00 pm)
Ultrasound exams (Mon - Fri: 8:00 am - 5:00 pm)
Referrals & appointments to our specialists