Imaging Services (Los Gatos)
El Camino Health - Los Gatos Hospital
Skip to main content
Patient & Visitor Information
Visiting Hours
Monday - Friday:
7:00 am - 7:30 pm
Saturday - Sunday:
Closed
Resources
Imaging Services Location Map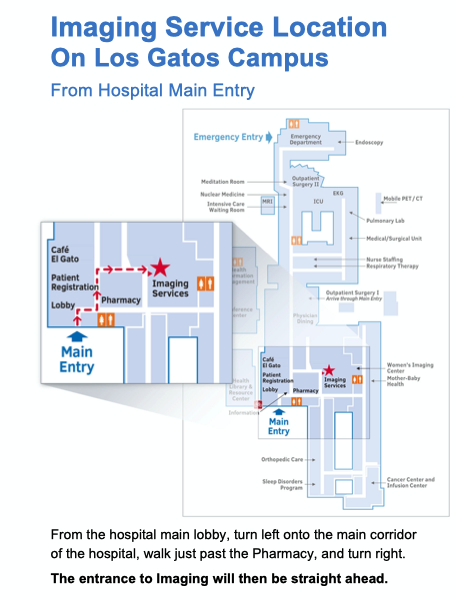 From the hospital main lobby, turn left onto the main corridor of the hospital, walk just past the Pharmacy, and turn right. The entrance to Imaging will then be straight ahead. Download the map.
Parking
Parking is available in front of the building and on the left side main building entrance.
Emergency Services parking is available off Parr Avenue, behind the hospital.
Our Services
About
Imaging Services (Los Gatos)
Our highly trained experts use the latest equipment and technology to help identify issues quickly.