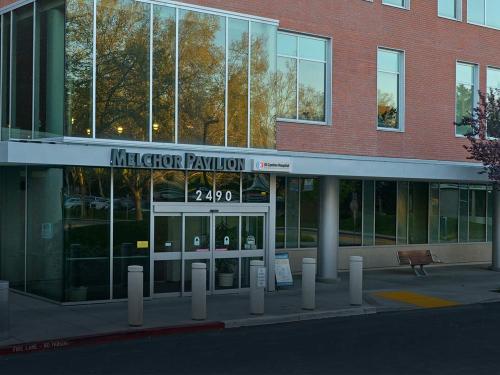 Laboratory Services (Melchor Pavilion)
Mountain View Campus (El Camino Hospital)
2490 Hospital Drive
Melchor Pavilion, Suite 110
Mountain View, CA 94040
Get Directions
Patient & Visitor Information
Visiting Hours
Monday:
8:30 am - 5:00 pm
Tuesday - Friday:
8:00 am - 6:00 pm
Saturday - Sunday:
Closed
Resources
Parking
Parking is available in the North Drive garage and the small lot in front of Melchor Pavilion.
About
Laboratory Services (Melchor Pavilion)
Our highly trained professionals provide expert analysis to assist doctors in diagnosis and treatment planning. An outpatient location is conveniently located in Melchor Pavilion at Mountain View Hospital.