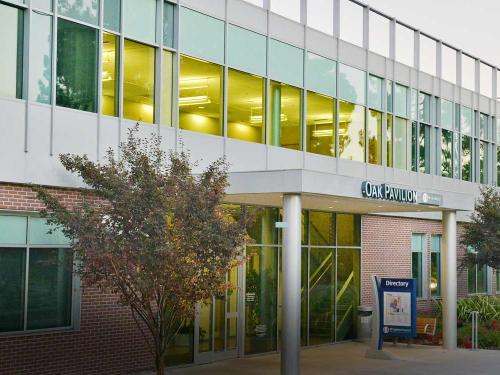 Oak Pavilion
Mountain View Campus (El Camino Hospital)
Patient & Visitor Information
Resources
Hours vary by service area. Please visit specific services below or call 650-940-7000.
Parking
Parking is available for Cancer Center patients and family members in a small parking area directly in front of the building.
About
Oak Pavilion
Oak Pavilion, located on El Camino Hospital's Mountain View campus, is home to El Camino Health's Cancer Center, offering a full range of outpatient oncology services and ongoing treatment, including customized chemotherapy, exams, blood work and nutrition counseling. Oak Pavilion also houses El Camino Health's Financial Services offices, where you can get assistance with questions about your bill.