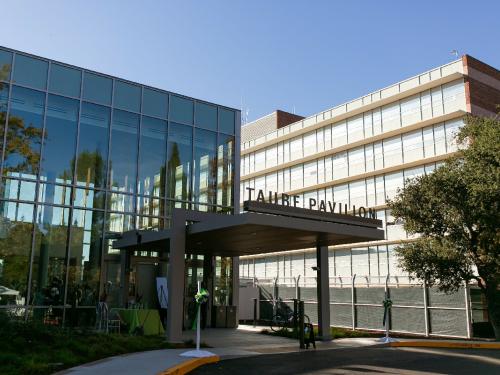 Mental Health & Addition Svcs (Scrivner Ctr in Taube Pavilion)
Mountain View Campus (El Camino Hospital)
Skip to main content
Patient & Visitor Information
Resources
Parking
A four-level parking structure is located at the end of North Drive.
Free valet is available from 8:00 am – 5:00 pm at the following locations:

Front Entrance of the Main Hospital (from North Drive)
North Drive Garage
Old Main Hospital (from South Drive)

Shuttles provide free rides weekdays between hospital entrances and the parking garage from 8:00 am – 4:00 pm (subject to volunteer scheduling).
About
Mental Health & Addition Svcs (Scrivner Ctr in Taube Pavilion)
Located in the Taube Pavilion the mental health professionals at El Camino Health provide expert, compassionate care through a range of specialized programs for mild to severe conditions.