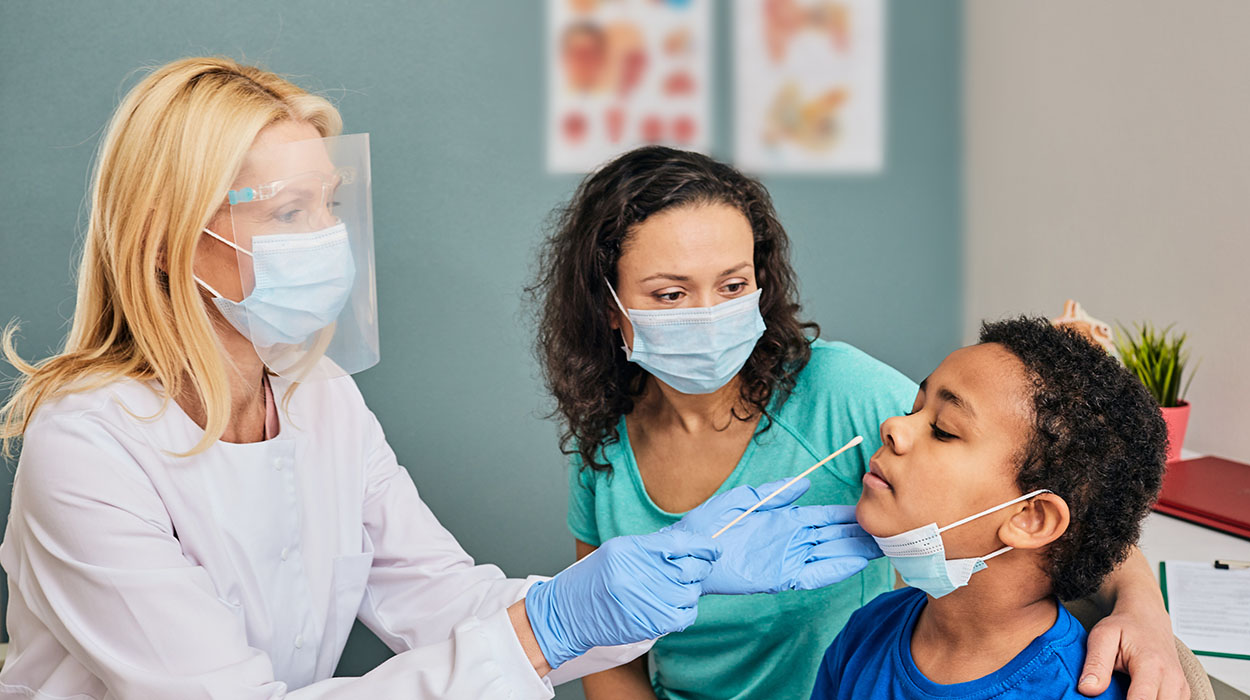 Evolving COVID-19 Support
Supporting a Reopening World
As we moved into a more highly vaccinated and reopened world during FY 2022, both new and ongoing challenges confronted the frontline of community health work. Our 102 community benefit grant programs resumed in-person services while also balancing the need to provide virtual and hybrid options. Many agencies modified programs and added new services in response to COVID-19 circumstances and new demands, such as online mental health support groups and dental procedures addressing lapses in care.
Leading the Community's Recovery
Some unique trends occurred during this year of recovery. The volume and acuity of mental health challenges increased, particularly at schools where students returned after long periods of remote learning and isolation. We saw a resurgence in demand for basic care, such as immunization, dental care, routine check-ups, and screenings. Food and housing insecurity, while far from new in our region, became more prominent concerns across agencies providing a wide variety of services. Increased concerns about domestic and partner violence persisted. Our partners responded to these community needs often while understaffed during peak periods of COVID-19 infection rates.
These are a few of the examples of the results of the critical work our partners do to serve community members in our region:
Our youth mental health grant partners provided more than 10,320 hours of free counseling and other emotional support services in local schools.
School-based programs we fund at 293 schools in 27 districts reached students, families and teachers with mental health counseling, online physical activity and mindfulness classes, and emergency resources for housing, food and crisis intervention.
School nurses followed up with medically fragile children and supported catch-up on routine vaccinations and screenings that many families delayed the prior year.
Together with our school partners, El Camino Health provided four COVID-19 pop-up vaccination clinics at local schools, administered nearly 19,500 COVID-19 tests, and donated 5,040 N95 masks and 4,440 at-home test kits to schools and community service agencies.
Read more about our partners and view our FY 2022 Financial Report detailing our total community benefit investment of $95 million.