Nursing Annual Report 2023 |
Advancing a Healthy, Strong and Safe Practice Environment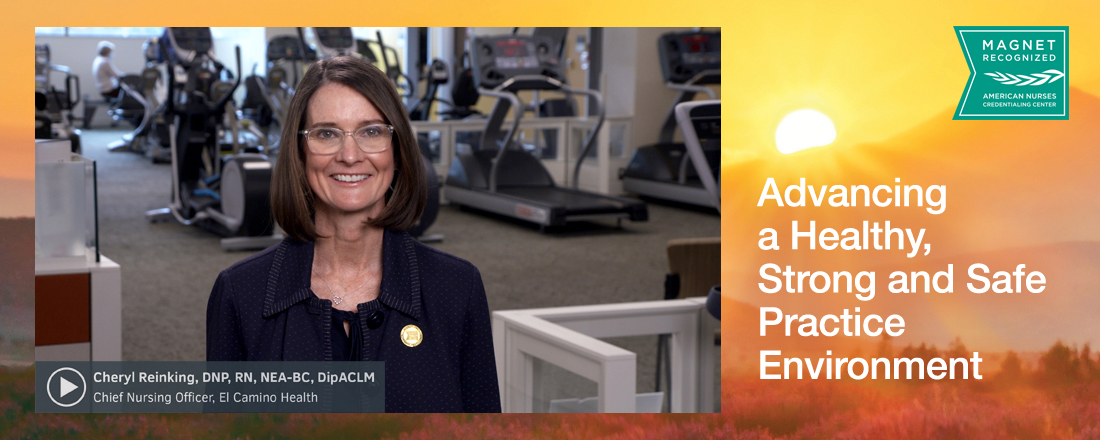 Patient Testimonial

Sandi was one of our nurses during the delivery of my first child in August 2022. I was really disappointed to not have my mom and husband there for my son's delivery, due to COVID protocols, but Sandi stepped in as a mother figure.

Sandi made a really hard labor, a scary delivery, and a difficult couple of days so much better just by showing how much she cared about me. I could not be more grateful. She will forever be part of our family.

— Cait Brittain

Thankful patient celebrates her DAISY nurse via Zoom
Left to right: Cait Brittain, Sandi Miller, RN
Magnet Champion Council and Central Partnership Council
My name is Briana Squiers and I am the current chair of the Magnet Champion Council Committee. I am so excited to have the opportunity to work with this group to create change throughout our hospitals and continue work to improve patient outcomes. It has been amazing working on an energized team with support from staff throughout the hospital to create goals aligned with Magnet!

Hi, I'm Anne, your CPC chair for FY 2022-2023. As a council, we are working to increase visibility of shared governance work, by utilizing the new intranet, Engage, as well as increasing nurse autonomy. We also act as a way to share projects that units are working on to increase visibility within the organization. I hope you enjoy reading about some of these projects in our Nursing Annual Report!

Briana Squiers, RN
Magnet Champion Council Chair

Anne Stanford, RN
Central Partnership Council Chair
Organizational Overview
| | |
| --- | --- |
| Mountain View Hospital | Los Gatos Hospital |
El Camino Health has served the communities of Santa Clara County for more than 60 years, with nationally recognized physicians and nurses at two not-for-profit acute care hospitals in Los Gatos and Mountain View, and primary care, multi-specialty care, and urgent care locations across the region. El Camino Health is dedicated to giving patients high-quality care utilizing the most advanced technology and research, delivering results first and respect always.
Aside from achieving outstanding patient outcomes, the hospitals have earned numerous awards for clinical excellence, including being named one of the World's Best Hospitals 2023 by Newsweek and becoming the San Francisco Bay Area's first Magnet hospital, earning four consecutive designations from the American Nurses Credentialing Center for nursing excellence.
Key service lines include cancer care, cardiovascular care, maternity care, mental health and addiction services, orthopedics, pulmonology, and women's health. Visit elcaminohealth.org to learn more.