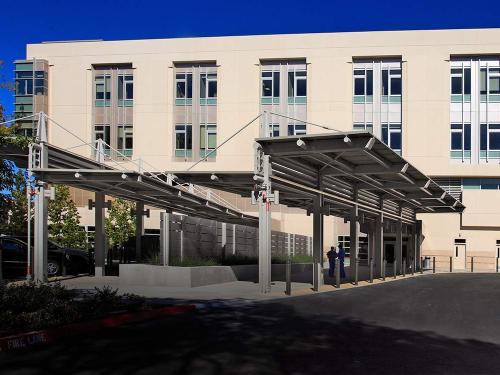 Emergency Room (Mountain View)
El Camino Health - Mountain View Hospital
2500 Grant Road
Entrance on South Drive
Mountain View, CA 94040
Get Directions
Skip to main content
Patient & Visitor Information
Visiting Hours
Monday - Sunday:
12:00 am - 12:00 am
24 hours a day, 7 days a week
Resources
Parking
Emergency services parking is available off South Drive.
About
Emergency Room (Mountain View)
Mountain View Hospital provides emergency care for people of all ages. We're equipped to manage injuries and illnesses — from minor to life threatening. Our providers are specially trained to provide fast, expert care.
What ER wait times mean
We're committed to providing fast, efficient care in our ER.
Find out how.