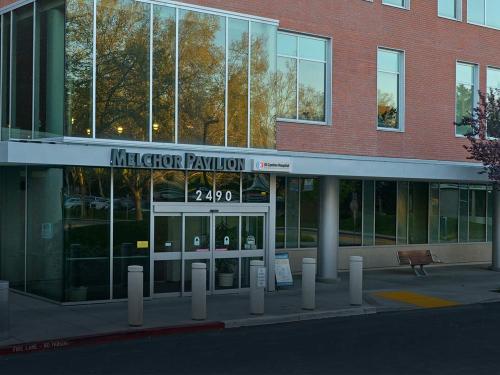 El Camino Health Primary Care (Mountain View)
Mountain View Campus (El Camino Hospital)
Patient & Visitor Information
Visiting Hours
Monday - Friday:
8:00 am - 5:00 pm
Saturday - Sunday:
Closed
Resources
Parking
A four-level parking structure is located at the end of North Drive.
Free valet is available from 8:00 am – 5:00 pm at the following locations:

Front entrance of the main hospital (from North Drive)
North Drive garage
Old main hospital (from South Drive)

Shuttles provide free rides weekdays between hospital entrances and the parking garage from 8:00 am - 4:00 pm (subject to volunteer scheduling).
Our Doctors
Looking for a primary care, sleep or lifestyle medicine doctors for you or someone in your family? Learn more about the doctors at El Camino Health Primary Care.

Our Services
Our services are designed with your health, comfort, and convenience in mind, including:
Same-day appointments. Our Primary Care doctors offer same-day appointments, whenever possible. We do our best to make appointments convenient for you.
Collaborative providers. Together, you and your doctor will develop your care plan. We have the knowledge and experience to help you maintain a healthy lifestyle.
Our focus is on you. You get personalized attention from a doctor who specializes in you. We take the time to listen to your concerns and make sure you do not feel rushed.
Save time with myCare. We make taking care of your health more convenient through myCare, where you can request an appointment, get lab results, and email your doctor or a member of your care team directly.
Full access to services. We can help you access the full range of services at El Camino Hospital in Los Gatos and Mountain View, plus many other healthcare providers in the Bay Area.
Health Talks. Speak with our doctors at local health events and learn ways to better manage your health.
About
El Camino Health Primary Care (Mountain View)
Our doctors deliver personalized care for you and your family — from preventive care to managing chronic conditions — and offer access to all the services and expertise available at El Camino Health.