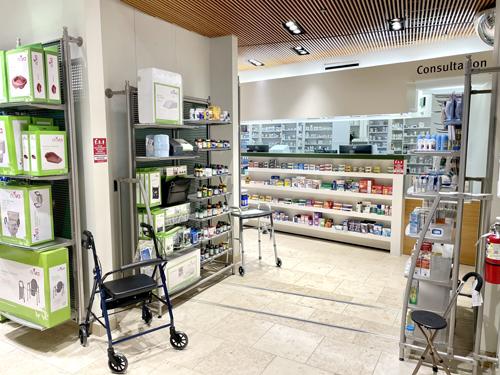 Outpatient Pharmacy (Mountain View)
Skip to main content
Patient & Visitor Information
Visiting Hours
Monday - Friday:
9:00 am - 5:30 pm
Saturday - Sunday:
9:30 am - 4:00 pm
Parking
Free valet is available from 8:00 am - 5:00 pm at the following locations:

Front entrance of the main hospital (from North Drive)

A four-level parking structure is located at the end of North Drive.
About
Outpatient Pharmacy (Mountain View)
Taking your medications is an important part of staying healthy, and we're here to make it a little easier. Located in the lobby of Mountain View Hospital (El Camino Hospital), our pharmacy can handle all your prescription needs, including one-on-one consultations with a pharmacist.
Our dedicated pharmacy staff works closely with your care team to offer you greater convenience, including: