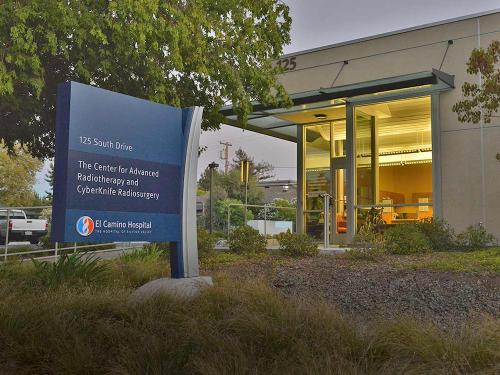 Radiation Treatment Center
Mountain View Campus (El Camino Hospital)
Patient & Visitor Information
Visiting Hours
Monday - Friday:
7:30 am - 4:30 pm
Saturday - Sunday:
Closed
Resources
Parking
On-site parking available.
About
Radiation Treatment Center
The Radiation Treatment Center offers several of the most advanced options for tumor treatment all under one roof — including CyberKnife, brachytherapy for breast cancer and other radiotherapy options for treating all forms of cancer. 
Radiation Therapy Advances
Learn how the latest advances in radiation therapy lead to better outcomes.
Watch now
CyberKnife Robotic Radiosurgery
For many cancers, CyberKnife offers a precise, painless alternative to surgery.
Learn more
Calypso Radiation Therapy
Calypso targets cancer with accuracy and precision and has fewer side effects.
Learn more