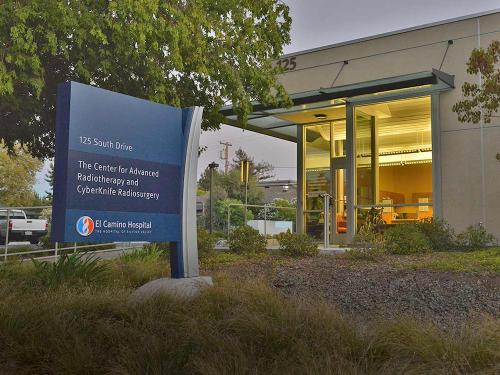 Radiation Treatment Center
El Camino Health - Mountain View Hospital
Skip to main content
Patient & Visitor Information
Visiting Hours
Monday - Friday:
7:30 am - 4:30 pm
Saturday - Sunday:
Closed
Resources
Parking
On-site parking available.
About
Radiation Treatment Center
The Radiation Treatment Center offers several of the most advanced options for tumor treatment all under one roof — including brachytherapy for breast cancer and other radiotherapy options for treating all forms of cancer.
Advanced Radiation Therapy
El Camino Health offers the most advanced radiation therapy technology with the ability to tailor the best possible treatment plan for your cancer diagnosis.
Learn more about Advanced Radiation Therapy