El Camino Hospital Media Contacts
We are available to assist journalists with resources for stories, arrange on-site logistics, and provide background information. To ensure federal patient privacy standards are upheld for all hospital patients and visitors, a staff member from Marketing & Communications must accompany all reporters and photographers while at the hospital or hospital operated clinics. Reporters, videographers, still photographers and other media interested in coming to El Camino Hospital must first contact a representative from Marketing & Communications. To obtain access to digital media assets, please contact:
Jennifer Thrift
Sr. Specialist Communications & Social Media
650-988-7435
Marketing & Communications
650-988-7703
One of our top priorities is to protect patient privacy and individually identifiable health information. We follow the privacy requirements of the Health Insurance Portability and Accountability Act (HIPAA) of 1996 and existing California law. Patients must give specific authorization for the disclosure of their protected health information.
El Camino Hospital Facts at a Glance
El Camino Hospital is an acute-care, 443-bed, nonprofit and locally governed organization with campuses in Mountain View and Los Gatos, California. Key medical specialties include cancer, heart and vascular, men's health, mental health, neuroscience, orthopedic and spine, senior health, urology, and the first Women's Hospital in Northern California. The hospital is recognized as a national leader in the use of health information technology and wireless communications, and has been awarded the Gold Seal of Approval from The Joint Commission as a Primary Stroke Center as well as three consecutive ANCC Magnet Recognitions for Nursing Care.
Brief History
Local voters approved the formation of the district in 1956 by a 12-to-1 margin. The Santa Clara County Board of Supervisors appointed a five-member board. Its first decision was the selection of a 20-acre orchard on Grant Road in Mountain View as the site for the new hospital. The name "El Camino Hospital" was also chosen. In 1957, voters approved a $7.3 million bond issue, again by a large margin, to finance the building and operation of the hospital. Construction of the four-story hospital began in 1958.
The El Camino Hospital Auxiliary was founded in 1958 with 1,000 members. The first medical staff, 21 members strong, was established in 1960. By 1961, all necessary preparations had been made and the hospital admitted its first patients on September 1, 1961.
Continuing a steady pace of growth over the next decades, the hospital added an array of community need-based services, including an outpatient surgery center, family birthing center, emergency, radiology and intensive care facilities, a psychiatric unit, and senior resource center. During the hospital's third decade in the community, the El Camino Hospital Foundation was established to raise charitable contributions in support of the hospital.
In 2006, after the second groundbreaking event in El Camino Hospital's history, construction began on the Mountain View campus on the new seismically compliant main hospital building. Three years later, after a festive ribbon cutting and community day with more than 8,000 people taking tours of the new facilities, the new state-of-the-art hospital in Mountain View opened on November 15, 2009.
In 2008, the hospital acquired the assets of the former Community Hospital of Los Gatos. The former owners closed the hospital in April 2009, but within 90 days, a fully renovated and staffed El Camino Hospital Los Gatos reopened that July. The 143-bed hospital continues to offer full service, acute care to residents of Los Gatos and surrounding communities, just as it had been doing since it first opened in 1962.
| | |
| --- | --- |
| Fiscal Year 2018 Facts |   |
| Number of beds | 443 |
| Employees | 3,337 |
| Number of physicians | 1,459 |
| Inpatient volume | 19,773 |
| Outpatient volume | 202,662 |
| Number of deliveries | 4,528 |
| Annual revenue | $923.3M  |
| Community Benefit Grants | $3.1M |
Photos of El Camino Hospital
Los Gatos Campus

Click here to download the full version (3.01 MB).
Mountain View Campus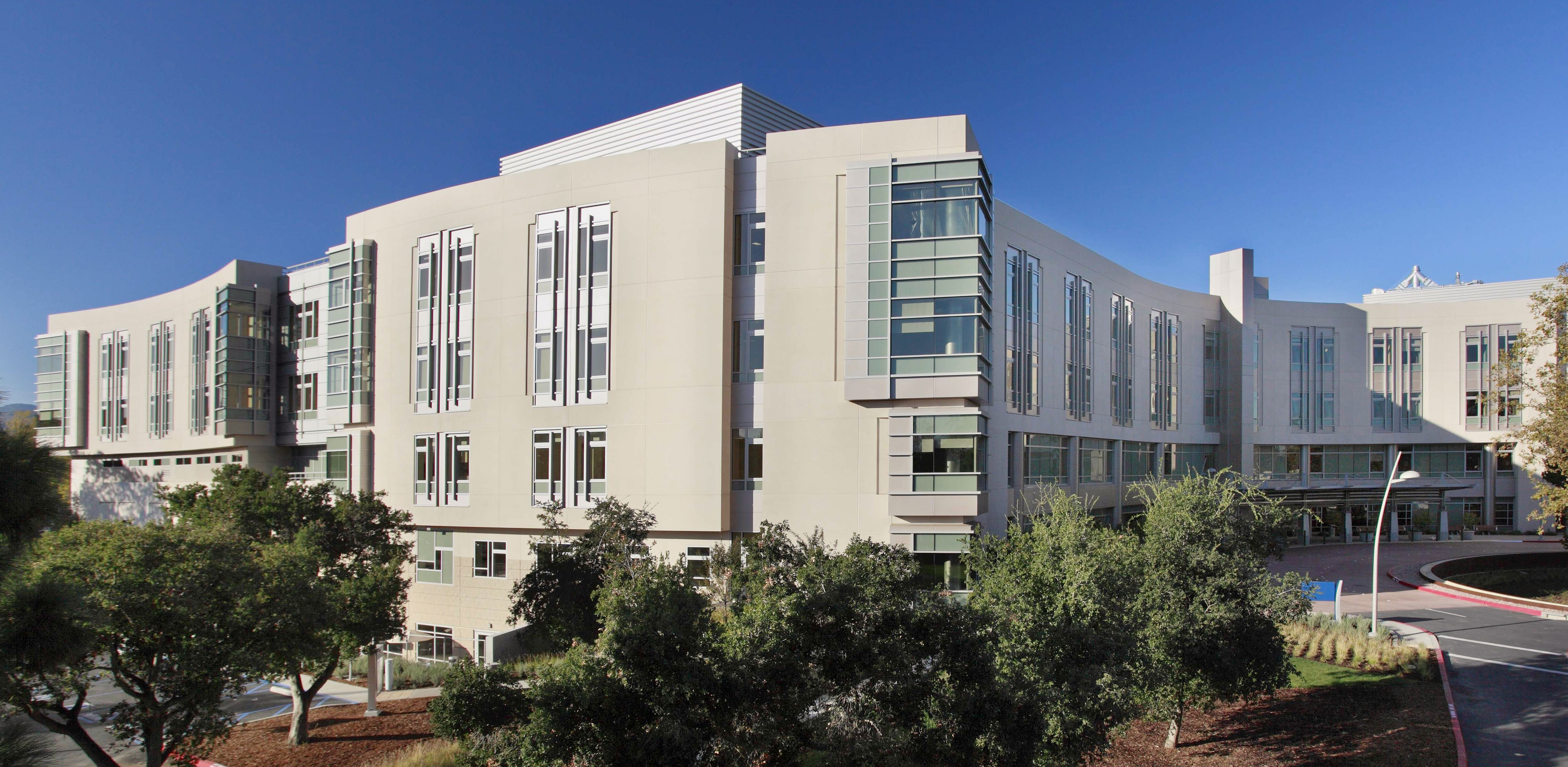 Click here to download the full version (5.04 MB).