Our spine care team treats a full range of spinal cord and nervous system conditions. We have advanced expertise in minimally invasive procedures and complex surgery.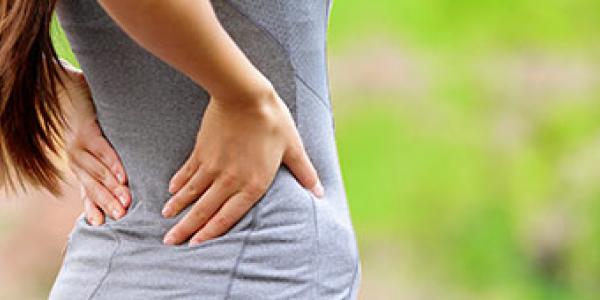 When you have back pain, it can make everyday activities such as climbing stairs, driving a car or even sitting a challenge. Your spine and spinal cord are part of a complex network that serves many interconnected functions — from serving as your body's structural support to helping you feel raindrops or sense temperature changes.
The types of injuries and causes of back pain vary widely. They can range from spine conditions present at birth, such as congenital scoliosis, to sports injuries, or arthritis- or aging-related degenerative disc conditions.
Whether you're seeking preventive education, treatment for spine conditions or urgent care for a spinal cord injury, you'll benefit from the combined expertise of the spine care team at El Camino Health. From convenient outpatient procedures to overnight hospital stays in our comfortable private rooms, we offer services and surroundings that fulfill your healthcare needs.
Recognized for Excellence
El Camino Health is known for spine care expertise, including "Best Regional Hospital" recognition for specialized neurology and neurosurgery care from U.S. News & World Report. Our Los Gatos campus earned the Gold Seal of Approval for spinal fusion surgery from The Joint Commission, a healthcare accrediting organization. Both campuses are recognized for spine surgery expertise and quality by Blue Shield of California, earning designation as a Blue Distinction Center®.
Experienced in Complex Spine Treatments
At El Camino Health Specialty Care, an affiliate of El Camino Health, we treat people of all ages, and have the expertise to treat even the most complex spine conditions, including spine trauma, spinal deformities and spine tumors. We practice a team-based approach working with many specialized clinicians to give you complete care — from diagnosis through pain management and physical rehabilitation. Our care team offers noninvasive options, the latest minimally invasive procedures, and revision spine surgery that can correct a previous surgery or treat complications that develop after surgery, such as re-herniation of a disc or repair of implanted hardware.
El Camino Health Specialty Care team has the advanced expertise and are skilled in the latest approaches to relieve pain and help you get back to your life.
A Wide Array of Specialists and Services:
At El Camino Health, experts from several specialties will review your condition and work closely with you to develop a personalized treatment plan. Our spine care team includes orthopedic spine surgeons, neurologists, neurosurgeons, physiatrists, pain management experts and other specialized clinicians.
Our comprehensive spinal services include: