Accreditations
El Camino Hospital is fully accredited by The Joint Commission, the California Department of Public Health, the California Medical Association and the American Nurses Credentialing Center.
Accreditation demonstrates our ongoing commitment to self-evaluation and external peer review — rigorously conducted on site by certified healthcare professionals — to compare our standard of care to established quality of care and patient safety standards.
We ask: Are we consistently delivering the safe, high-quality patient care? We use these assessments as a benchmark and a guide so we can continuously improve our policies, procedures, processes and outcomes.
El Camino Hospital is accredited by several healthcare organizations.
American Academy of Sleep Medicine Accreditation – Sleep Lab
The Sleep Lab at Los Gatos Hospital is accredited by the American Academy of Sleep Medicine (AASM), demonstrating our commitment to quality diagnostic services and long-term management of patients with sleep disorders. To receive accreditation for a five-year period, a sleep lab must meet or exceed all standards for professional healthcare as designated by the AASM.
American Nurses Credentialing Center
An affiliate of the American Nurses Association, the American Nurses Credentialing Center (ANCC) grants Magnet status to hospitals that satisfy a set of criteria designed to measure the strength and quality of the facility's nursing care. A Magnet hospital is stated to be one where nursing delivers excellent patient outcomes, where nurses have a high level of job satisfaction and where there's a low staff nurse turnover rate and appropriate grievance resolution. Magnet status also indicates nurses are involved in data collection and decision making in patient care delivery.
The ANCC awarded our Los Gatos and Mountain View hospitals Magnet designation after a vigorous, multifaceted evaluation that included an extensive on-site visit.
California Department of Public Health
The California Department of Public Health Licensing & Certification Program evaluates a health facility's compliance as defined in state and federal law and regulations.
California Medical Association
El Camino Health is a member of the California Medical Association, which represents more than 34,000 doctors and is dedicated to the health of all Californians. Its subsidiary, the Institute for Medical Quality, surveys facilities and medical practices to evaluate and advise them.
Commission on Accreditation of Rehabilitation Facilities – Inpatient Rehabilitation and Stroke Program
The Commission on Accreditation of Rehabilitation Facilities, known as CARF International, awarded the stroke and inpatient Acute Rehabilitation Center in Los Gatos its highest level of accreditation for quality service. The CARF International accreditation demonstrates our quality, transparency and commitment to the satisfaction of our patients.
Intersocietal Accreditation Commission
The Intersocietal Accreditation Commission (IAC) encourages and recognizes a hospital's quality imaging diagnostic evaluations through its process of accreditation.
The Norma Melchor Heart & Vascular Institute meets IAC's nationally recognized standards for its performance of quality echocardiography.
The Joint Commission
An independent, not-for-profit organization, The Joint Commission is the nation's predominant standards-setting and accrediting body in healthcare. Since 1951, The Joint Commission has developed state-of-the-art, professionally based standards and evaluated the compliance of healthcare organizations against these benchmarks.
El Camino Health has received The Joint Commission Gold Seal Approval in Hip and Knee Replacement and Spinal Fusion Surgery at Los Gatos Hospital; Hip and Knee Replacement and Hip Fracture at Mountain View Hospital; as well as a Gold Seal Approval and Primary Stroke Center designation at both hospitals.
National Accreditation with Commendation from the Commission on Cancer of the American College of Surgeons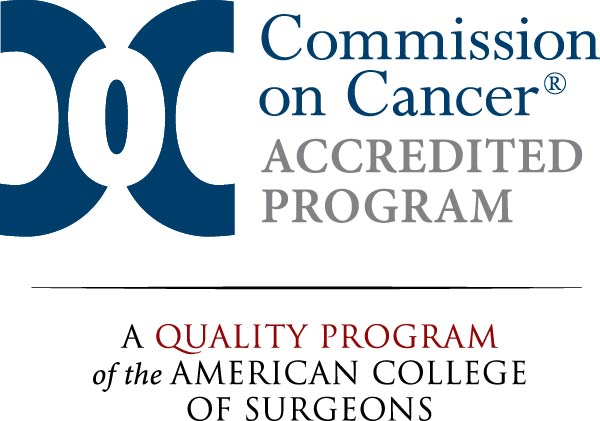 The Commission on Cancer (CoC) of the American College of Surgeons has granted a three-year Accreditation with Commendation, Gold Level, to the Comprehensive Community Cancer Program.
To earn voluntary CoC accreditation, a cancer program must meet or exceed 34 CoC quality care standards, be evaluated every three years through a survey process, and maintain levels of excellence in the delivery of comprehensive patient-centered care. Three-Year Accreditation with Commendation is only awarded to facilities that exceed standard requirements at the time of a triennial survey.
Our Memberships
El Camino Health is also a member of the following healthcare organizations:
Learn more about our Honors and Awards.