In the battle against cancer, you need doctors as relentless as the disease itself. Our nationally recognized specialists in El Camino Health's cancer program fight cancer tirelessly. We offer Cancer Care in Mountain View and Los Gatos.
請點擊此轉換成中文
Our multidisciplinary care team aggressively targets tumors, working together to give you the best possible options to overcome cancer. Equally important, we give you the kind of care and empathy we'd give to our own families, offering our full support as you face the challenges of cancer and its treatment.
Our cancer experts, recruited from leading cancer centers around the country, match their knowledge of the latest cancer therapies with a commitment to relieve your fears and be readily available to you from your first appointment through your final treatment and beyond.
With our multifaceted approach to treating cancer, we've achieved outstanding five-year survival rates for breast, colon, gynecological, prostate and lung cancers. In addition, our superior standard of care has earned us a third consecutive three-year accreditation with commendation from the Commission on Cancer of the American College of Surgeons.
Comprehensive Cancer Care Close to Home
Our Cancer Centers in Los Gatos and Mountain View provide the warmth and friendliness of a community hospital with the kind of care you expect to find at a large academic medical center. Our cancer program combines innovative technologies with a compassionate, holistic approach to deliver personalized, comprehensive services.
Innovative Technologies
Minimally invasive and robotic-assisted surgery. The da Vinci®Surgical System is a tool to perform your surgery more precisely and remove tumors through small incisions, resulting in less pain, fewer complications and a quicker recovery.
Intensity-modulated radiation therapy (IMRT). We offer both conventional IMRT and RapidArc®, which is up to eight times faster.
Adaptive radiation. We're one of the first hospitals to pioneer adaptive radiation using Ethos™ — a technology that allows for a high level of customization and precision during radiation therapy.
Stereotactic radiosurgery. Your doctor uses real-time 3D imaging and multiple radiation beams to treat tumors from various angles.
Targeted chemotherapy. We test your cancer cells to select the most potent combination of drugs targeted to beat your cancer.
Brachytherapy radiation. This internal radiation technique involves placing radioactive substance directly into the tumor, either temporarily or permanently.
Calypso® radiation. This advanced system tracks the exact location of your tumor during treatment so radiation therapy is more precise.
Clinical trials. Our research studies connect you with the latest treatments, technologies, preventive therapies and diagnostic techniques.
Nursing research. Our Infusion Center nurses conduct research that can benefit the patient's treatment experience. A quality study was conducted where nurses were educated in identifying and evaluating chemotherapy induced peripheral neuropathy (CIPN). CIPN causes chronic pain, tingling, and numbness—mainly in the hands and feet—that can interfere with a patient's ability to perform everyday activities and to receive needed doses of chemotherapy. The study demonstrated trends toward improvement in the nurses readiness and skill in evaluating the presence of CIPN.
Personalized Care
The Cancer Centers bring together multiple cancer services in comfortable, healing environments. We've designed the centers to reduce the stress of the cancer experience for you and your family, with coordinated care and a relaxed, comfortable atmosphere. Surgical services and radiation therapy are just steps away from each center.
You'll benefit from:
Personalized treatment plans. Your team of caregivers will work together to make sure your treatment plan addresses your goals for care and your unique circumstances. We also provide before and after care, and integrate services such as genetic counseling referrals and testing, our Survivorship Program and nutrition counseling.
Assistance from an oncology coordinator. Your Cancer Center oncology coordinator will provide support and education for you and your family. Your oncology coordinator helps you with appointment scheduling, answering questions, providing information about diagnosis and treatment, and maintaining contact with your primary care doctor.
Expanded infusion center. With more exam rooms and treatment chairs, we offer you easier access to treatment — and comfortable surroundings to put you at ease.
On-site services for your convenience. Our in-house laboratory and pharmacy in the Cancer Center allow us to provide you with faster turnaround on test results and easier access to infusion therapy medicines. Our specialized boutique offers products you may need during treatment, such as hats, scarves, clothing, skin care, cookbooks and guides for cancer.
Holistic and support services. We strive to address the medical, emotional and spiritual impact of cancer on you and your family. The Cancer Center on our Mountain View campus offers a variety of holistic services in our multipurpose healing space — everything from exercise and nutritional consultations for people with cancer to yoga classes, meditation, support groups, and non-denominational spiritual care.
Healing arts. We offer wellness classes for cancer patients, as well as music on various units, bedside art instruction, spiritual care and more through our complementary wellness services.
Follow-up support. Our Survivorship Program supports you as you transition out of treatment, continue to heal, and resume your life. The team will provide you continuing exams, tests and support after treatment.
Cancer care is supported by donations to El Camino Health Foundation.
You may also be interested in...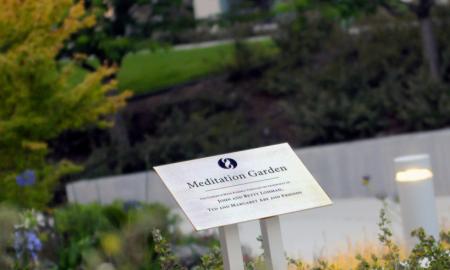 Make a Donation
Make a Donation
Every gift contributes to better healthcare for our patients and our community.
Make a Donation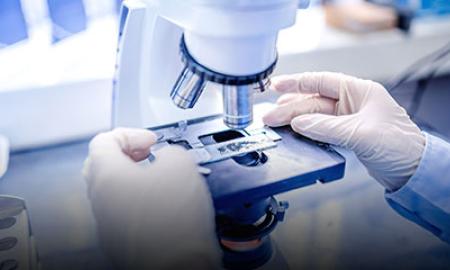 Read About Our Clinical Outcomes For Cancer Care
Read About Our Clinical Outcomes For Cancer Care
The more you know the more informed decisions you can make about your care.
Read About Our Clinical Outcomes For Cancer Care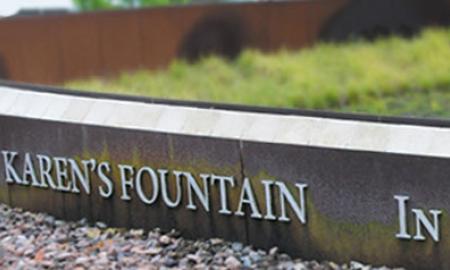 Donate Now
Donate Now
Make a gift and make a difference for patients and families.
Donate Now