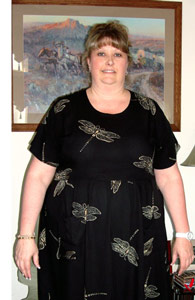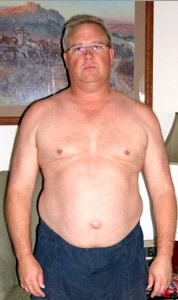 Like many Americans, Diana, a 52-year-old software professional from Silicon Valley, had struggled with her weight for years.
"I tried every diet — Atkins, Jenny Craig, Weight Watchers — anything you can think of. I just couldn't keep the weight off. I was at the end of my rope," recalls Diana.
So, in April 2010, she decided to have weight-loss surgery, also known as bariatric surgery.
Her husband, Chad, had also battled weight problems for years. When his doctor diagnosed him with type 2 diabetes in 2009, Chad knew he would have to do something about his health, before it got worse. So Chad also opted for weight-loss surgery, scheduling his operation for just a month after his wife's. Both used the same surgeon — Prithvi Legha, MD, of El Camino Hospital.
Going through weight-loss surgery together had so many benefits, says Diana. Because they went to different orientation sessions, they were able to compare notes and help each other reinforce what they had learned in preparation for the surgery. They have also been able to attend the same support group since their surgeries, which is a critical part of the process.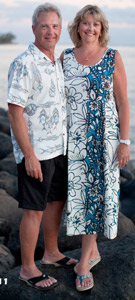 Diana says their experiences at El Camino Hospital were both terrific.
"I was in the hospital for just one night — it was a very short stay."
Because Chad had a cold at the time of his surgery, he stayed an extra night, but also had a great hospital experience.
"The staff was so attentive and wonderful," says Diana. "They were truly amazing!"
Since their surgeries, Diana had lost at least 135 pounds and Chad had lost at least 80 pounds. The weight loss has had an incredible impact on both of their lives. "People don't even recognize me anymore," says Diana. "I used to be 290 pounds with a BMI of 42."
At 155 pounds and an above-average height of 5'9", she looks and feels fantastic. And she is thrilled that her new dress size is a 12!
"I used to have all these chronic health problems — sleep apnea, high cholesterol, asthma, reflux, knee pain — and now they have all gone away; although, I still need my asthma inhaler on occasion," she notes.
Chad is doing just as well, with his blood pressure and cholesterol under control, and his diabetes cured. Today Chad doesn't take any of the medications he used to take.
Looking back on the experience, Diana and Chad couldn't be happier with their decision. Diana sums it up by declaring: "I feel like I've been given a new life!"
Diana and Chad, thank you for sharing your incredible story!