Updated September 2, 2022
VACCINE UPDATE:
You are eligible to receive one bivalent mRNA COVID-19 booster dose if you are:
Age 12 or older and it has been at least two months since you completed a monovalent primary series of the COVID-19 vaccine.
Age 12 or older and it has been at least two months since your last monovalent COVID-19 booster dose.
Visit our COVID-19 Vaccine Information page to learn more.
TESTING UPDATE:
By order of the Santa Clara County Health Officer, COVID-19 testing is available to patients who meet ANY of the following criteria:
You have any symptoms of COVID-19;
You have been exposed to a person who has tested positive for COVID-19; or
You are required or recommended to have a COVID-19 test under state or county guidelines (healthcare facilities are not required to provide routine surveillance testing to K-12 students, but must provide all other testing recommended or required for K-12 students).
If you fall into one of these categories, a PCR or antigen test will be provided to you within 24 hours. El Camino Health patients can get tested for COVID-19 at the following locations:
Through your primary care provider
Any of our urgent care locations
Our hospital in Mountain View
To read the full order and access materials in Spanish, Chinese, Vietnamese, and Tagalog, visit the Santa Clara County Public Health Department's website.
---
For more information about the novel coronavirus (COVID-19), please refer to these resources:
---
請點擊此轉換成中文
Whether you are visiting us for an annual physical or to manage a chronic disease, need a procedure, or coming directly to our emergency room, El Camino Health is here to safely address all your healthcare needs. You can be assured that your health, safety and well-being are top priorities — at all times, including during the COVID-19 pandemic.
To ensure your care is performed safely, we are adhering to stringent guidelines established by the:
Centers for Disease Control (CDC)
California Department of Public Health (CDPH)
Santa Clara County Public Health Department (SCCPHD)
American College of Surgeons and other trusted medical association
The entire team at El Camino Health is focused on your well-being and creating the safest possible environment for care.
How We Protect Your Health

We've added additional precautions to our already existing safety protocols beyond required and recommended guidelines to protect our patients during this time.

Testing of Staff

Staff and doctors performing any type of care receive symptom screenings and temperature checks daily. All staff and doctors taking part in surgeries or procedures will be tested for COVID-19.

Mandatory Masking

Wearing a mask is required of our doctors, staff and visitors in all areas of El Camino Health. We also maintain a full supply of personal protective equipment (PPE).

Social Distancing

Patient rooms, waiting rooms and other common areas at all El Camino Health facilities are arranged and marked to ensure social distancing. Our emergency rooms have separate entrances and designated areas for respiratory and non-respiratory patients. Every patient admitted to the hospital receives a private room. Patients with an infectious disease are cared for in isolation rooms.

COVID-19 Testing

Prior to a procedure, giving birth in our hospital, or an inpatient stay with our Scrivner Center for Mental Health & Addiction Services program, patients will be tested for COVID-19.

Restricted Visitor Policy

All visitors entering El Camino Health facilities will undergo a symptom screening and temperature check, and will be required to wear a mask. Hospital visiting hours and the number of visitors are restricted. Please see our Visitor Information page for the most current guidelines.

Sanitization

El Camino Health facilities stringently follow cleaning protocols that provide a daily defense for infection control. Waiting rooms and high-traffic areas are sanitized daily with increased disinfecting for frequently touched surfaces throughout the day. Exam rooms at our primary care, specialty care and urgent care clinics are thoroughly disinfected before and after every patient use. Hospital patient rooms receive a multi-step cleaning process and robotic UV disinfection. All transport equipment and high-contact surfaces are thoroughly and frequently disinfected.
For Patients Coming In for Surgery or a Procedure

You'll have a COVID-19 test within 72 hours before your surgery or procedure. An El Camino Health staff member will contact you to schedule your test.

There are currently drive-up testing sites at both the Mountain View and Los Gatos campuses, and your appointment will be on the same campus as your procedure.

Results

If your test results are positive (even if you don't have symptoms), we'll cancel and reschedule your procedure if it can be delayed. We'll give you as much notice as possible, but often test results aren't returned until the day of surgery.

Cost

The COVID-19 test cost is $280, and health plans are required to cover patient co-pays. However, please note that payer policies/regulations concerning COVID-19 related billing matters are changing frequently, and if there's any change to the current plan, we will let you know.

 

Test Location

You can get a test outside of El Camino Health if it is completed within 72 hours of your scheduled surgery and results are returned to us within 48 hours before your procedure.  Please let the scheduler know so it can be determined if the results can be used.

 
If you have questions specific to the location of your procedure or surgery, please call:
| | |
| --- | --- |
| Mountain View campus | Los Gatos campus |
You may also be interested in...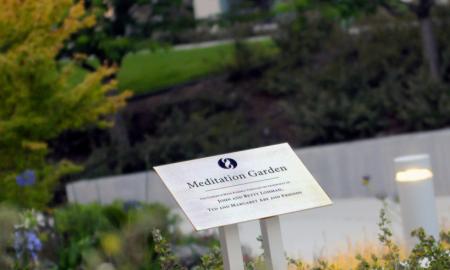 Make a Donation
Every gift contributes to better healthcare for our patients and our community.
Make a Donation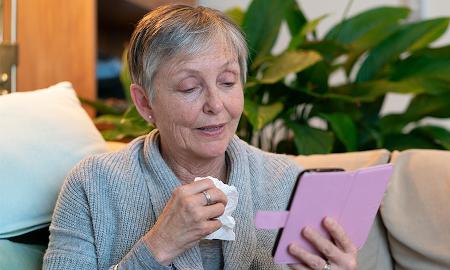 Virtual Visits
See a doctor in your home, via your telephone, mobile device or computer.
Virtual Visits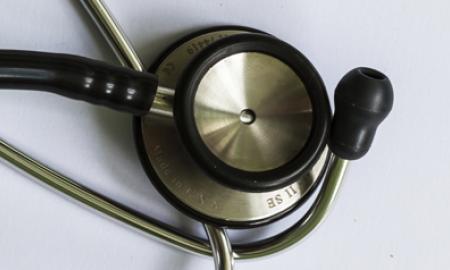 Find a Doctor
We offer dynamic, personalized care designed for you and your unique lifestyle.
Find a Doctor