The site clearance includes removing the asphalt and excavating the soil underneath. Starting Monday, August 8, there will be an increase of construction traffic to the campus to demolition and removal of the materials, which should take approximately three weeks. Crews will be operating from 7:00 am to 4:00 pm during weekdays and on Saturday, August 20, 2016.
To improve efficiency and flow, construction crews will be routed through a loop from Grant Road down South Drive to Hospital Drive and back out North Drive.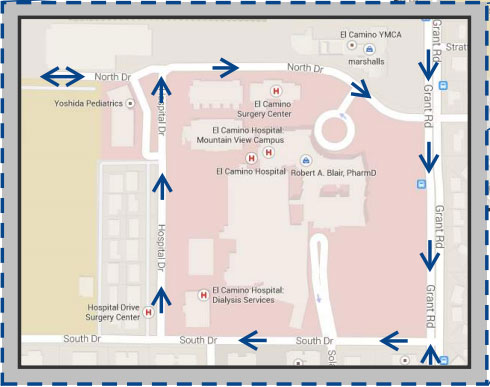 We are carefully coordinating our activities to reduce the impact the construction will have on our neighbors. If you have a concern or want to provide feedback, please contact our Disruption Coordinator at 650-988-4160.