Mountain View, CA - August 25, 2011 - El Camino Hospital announces a unanimous board decision to appoint Tomi Ryba as president and CEO effective October 5, 2011. Ryba most recently served as president of United Hospital in St. Paul, Minnesota, and senior vice president of Allina Hospitals & Clinics, which oversees United Hospital. In this role, Ryba also maintained executive oversight of River Falls Area Hospital, the Allina Medical Transportation program, fifteen retail pharmacies, and served as executive sponsor of their Patient Experience program for more than 23,000 employees.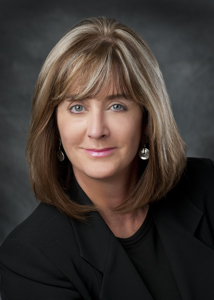 "Ryba has a legacy of operationally strengthening and developing hospitals, ultimately taking them to the next level of revenue growth and excellence in patient care," stated John Zoglin, chairman of the El Camino Hospital Board of Directors. "She has demonstrated rigorous fiscal responsibility and strategic execution, having led performance improvement plans in three of her former positions while simultaneously developing service lines and establishing new programs and facilities to improve patient care and drive volume."
Prior to her position at United Hospital, Ryba served as chief operating officer of UCSF Medical Center where she led a five year turnaround in operations, bringing the net income from a loss position to a $100M operating margin, and where she helped lead the master site development process that included a new Women's, Children and Cancer hospital, a $1.5B project. The San Francisco Business Times recognized Ryba as one of the Most Influential Women in San Francisco in 2007 and 2008. Previously, she was president of St. Mary Medical Center in Long Beach, California, and chief operating officer of Harborview Medical Center in Seattle, Washington. Ryba has a master's in health administration from Chapman University in Orange, Calif., and a bachelor's degree from University of California, Riverside.
"El Camino Hospital has a reputation of providing exceptional quality and service, with a commitment to improving the health status of the community," stated Ryba. "It is a privilege to carry on the tradition of excellence and to position the hospital for health reform mandates that will influence how care is organized in coming years."
Ned Borgstrom, who was previously serving as interim CEO and CFO, will remain El Camino Hospital's interim CFO until a permanent CFO has been named.