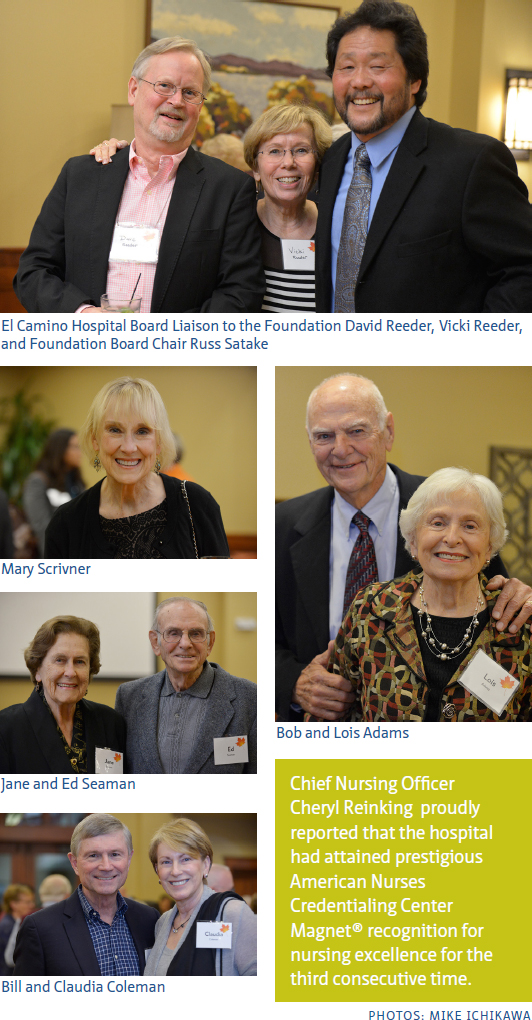 El Camino Hospital Foundation hosted a thank you reception for major donors and Legacy Society members at Los Altos Golf & Country Club on November 17, 2015. The festive evening provided an opportunity for supporters of all the Foundation's fundraising initiatives to mingle, as longtime donors happily reconnected and newer ones were warmly welcomed into the Foundation family.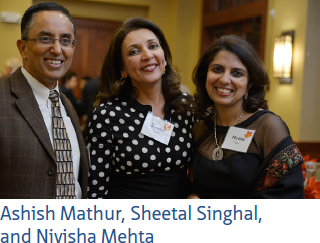 Chief Nursing Officer Cheryl Reinking gave a brief hospital update focused on the recent adoption of an electronic medical records system and plans for campus improvement including the construction of a medical office building and new inpatient psychiatric facility. She proudly reported that the hospital had attained prestigious American Nurses Credentialing Center Magnet® recognition for nursing excellence for the third consecutive time, and thanked Foundation donors for their contributions to nursing research and innovation which helped to make that possible. 
Legacy Society members, who have remembered El Camino Hospital in their estate plans, received special acknowledgement and were presented with gifts of chocolate covered apricots, a nod to the hospital's roots in the orchards that once dotted the local landscape. "Many of you probably saw the hospital being built, like I did," said Foundation Board Chair Russ Satake, as he called out their names, one by one.