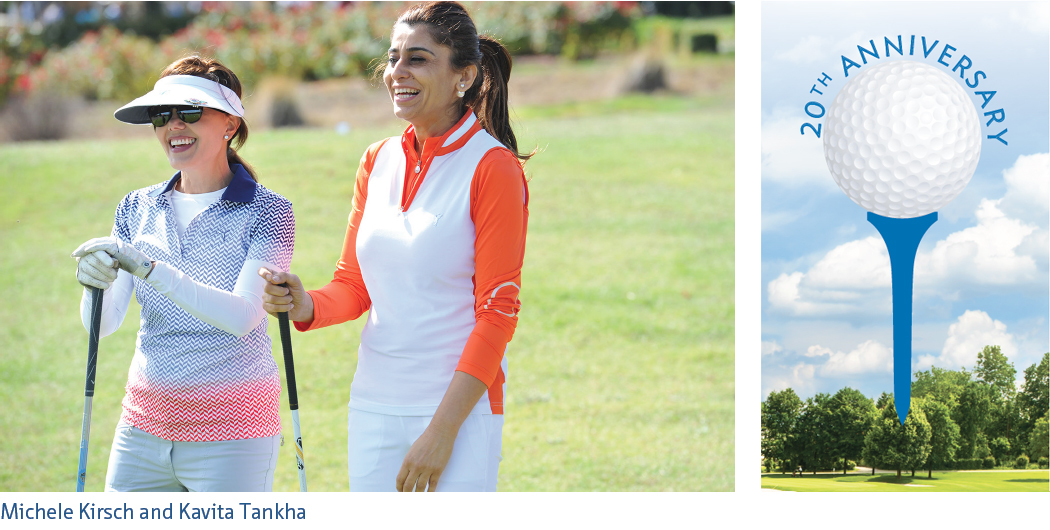 One hundred twenty golfers teed up for teens at the 20th annual El Camino Heritage Golf Tournament at Ruby Hill Golf Club in Pleasanton on October 19, 2015. The benefit raised $255,000 to ensure El Camino Hospital can continue to meet the mental health needs of our community's children, now and in the future.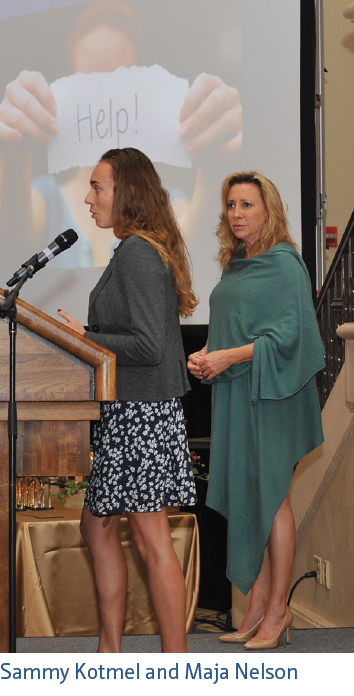 After completing 18 holes under clear, sunny skies, the golfers returned to the club house exhilarated and ready for the reception, celebration dinner, and live auction. Maja Nelson, parent of a high school student who graduated from ASPIRE, the hospital's intensive adolescent mental health outpatient treatment program, returned this year. She briefly but movingly reprised her account of her teenage daughter Sammy's descent into debilitating anxiety and depression when her identity as a straight-A student was shattered, and the family's struggle to find timely, appropriate mental health care. She then introduced Sammy, now a high school senior in the midst of college applications, who spoke with poise and assurance about how ASPIRE helped her learn to discern nuance, where once the world seemed black and white, and develop the resilience to handle life's inevitable setbacks. She received a standing ovation. Los Altos Hills residents Mary and Doug Scrivner, who launched the $1 million Scrivner Challenge, introduced the fund-in-need appeal and matched dollar for dollar all gifts contributed that night.
The evening closed with the presentation of trophies and a fun video that recapped the day on the course. With proceeds from the day, El Camino Hospital Foundation is now more than half way toward meeting the Scrivner Challenge.