At El Camino Health, our mission is to provide the most personalized and comprehensive care for women, newborns, and families in the community. The expansion and remodel project for the Women's Hospital on El Camino Health's Mountain View campus will provide a welcoming environment that promotes healing and wellness, helping us ensure superior care for every step of the patient journey.
The project will cost about $149 Million over the next few years and will include the following:
44% more patient rooms in the mother-baby unit
25% more patient rooms in labor and delivery that can flex into beds for antepartum care
20% more licensed neonatal intensive care (NICU) beds
New entry canopy, expanded lobby with café and gift shop
Several infrastructure upgrades including new heating and air conditioning system, equipment upgrades, elevator modernization, and updated fire alarm system
PHASE 1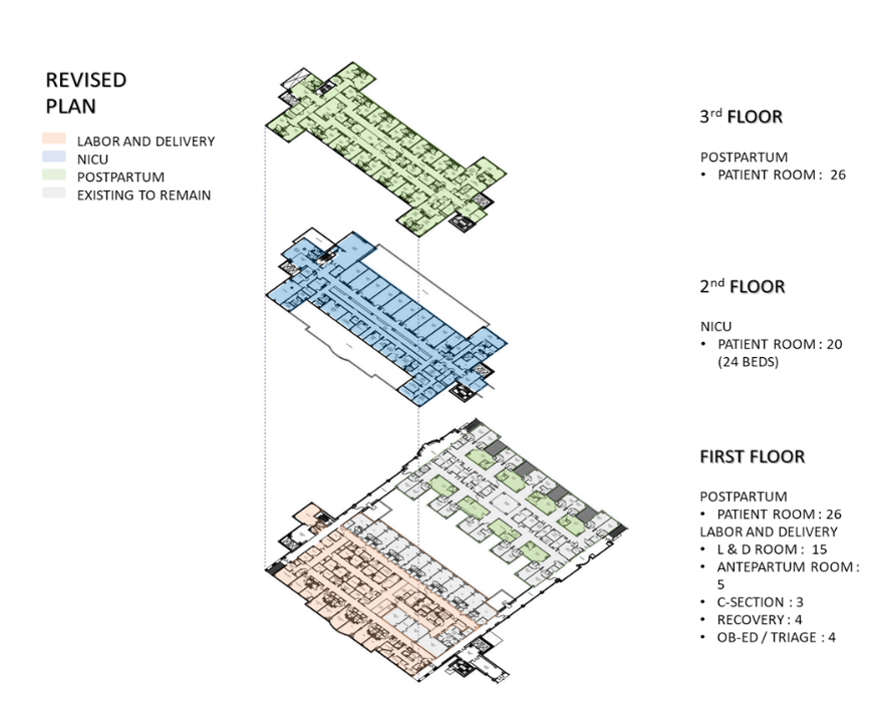 Phase 1B of the project is currently in progress. It includes constructing a new entrance lobby and café, constructing neonatal intensive care units on the second floor (NICU), and mother-baby units on the third floor. During Phase 1A, crews completed the garage and elevator.
PHASE 2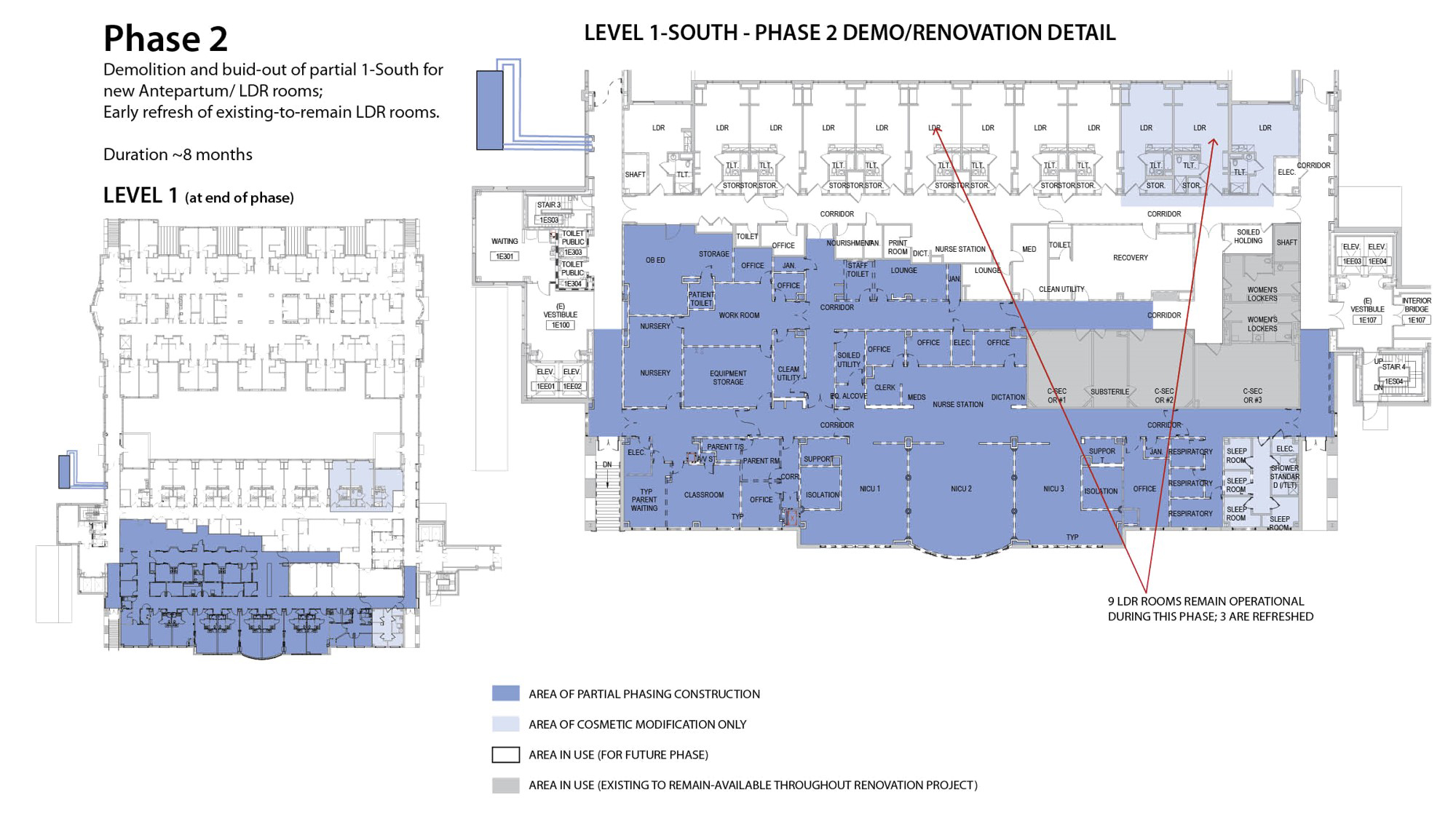 In February 2023, crews will begin Phase 2 of construction, which will include expanded labor and delivery, obstetrical emergency department, and antepartum (recovery) units.
PHASE 3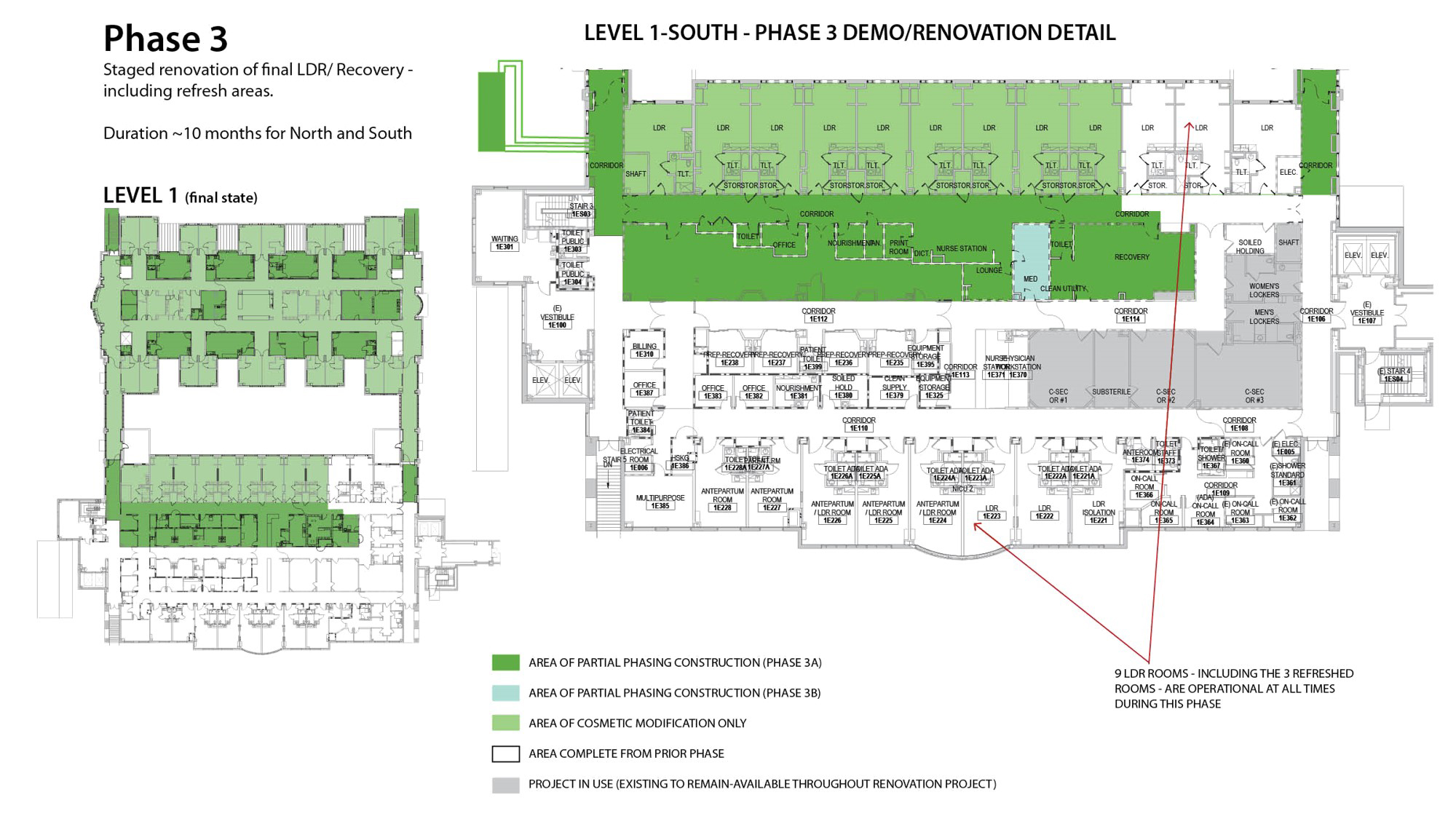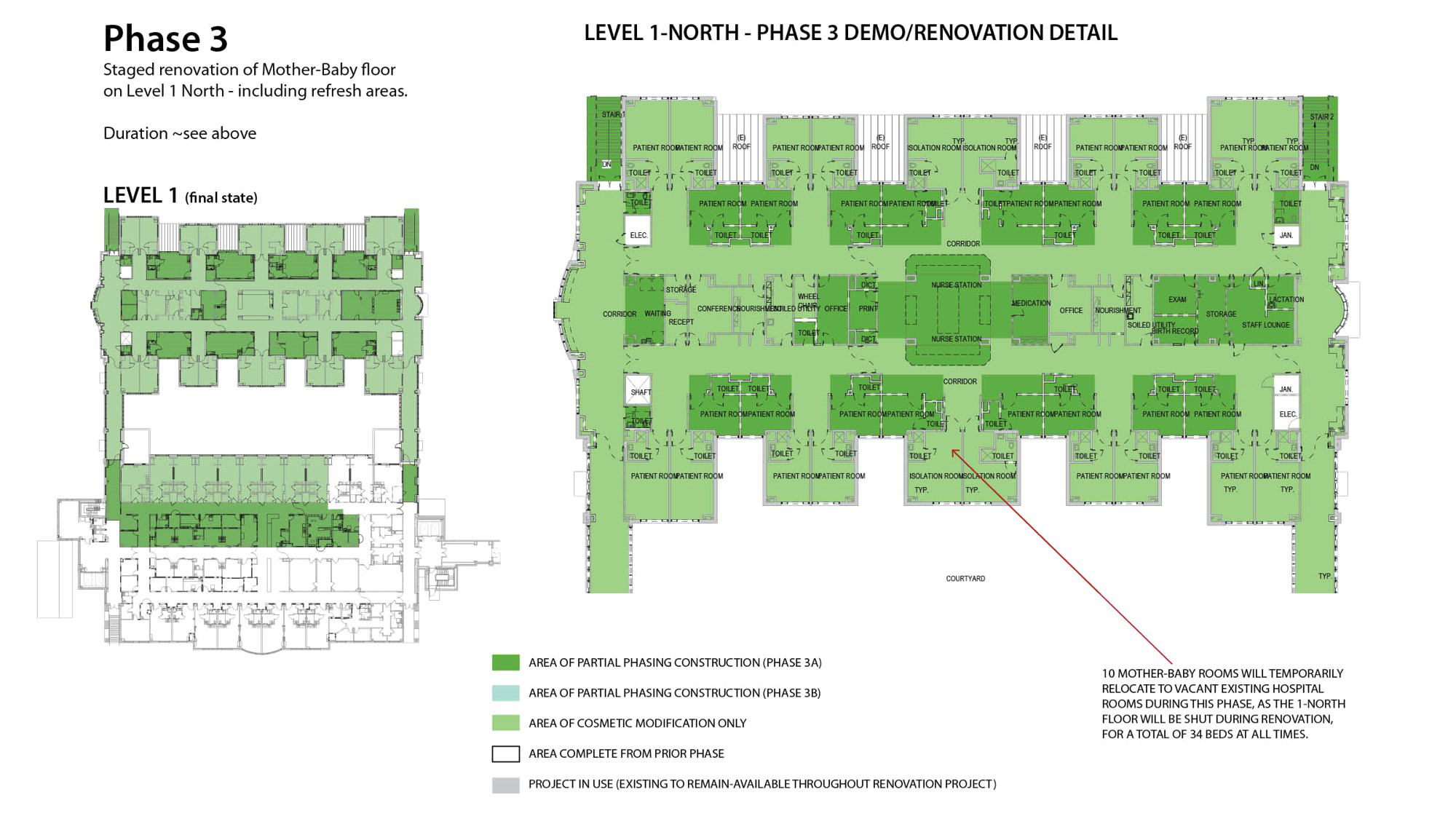 In January 2024, crews will begin the final phase of the project. There will be renovations in the mother-baby units on the first floor. The remaining labor and delivery rooms will also be refreshed.