Solar panels on the top floor of the North Drive parking structure will soon start generating power for the hospital. Crews have been working to install energy storage batteries and preparing to connect the system to the hospitals electrical grid.
According to Ken King, the solar panels are expected to generate approximately one megawatt of power. "To put that in perspective, the hospital's average consumption during the summer at our peak usage is around five megawatts," he says, "so between the solar panels and the storage batteries, we can expect that about twenty percent of our power will come from our own system. Power usage fluctuates depending on a variety of factors, but the reliance on PG&E will diminish."
As soon as work to install the battery storage units is completed in January 2018 we will connect all of the new systems and begin reducing our electric bill.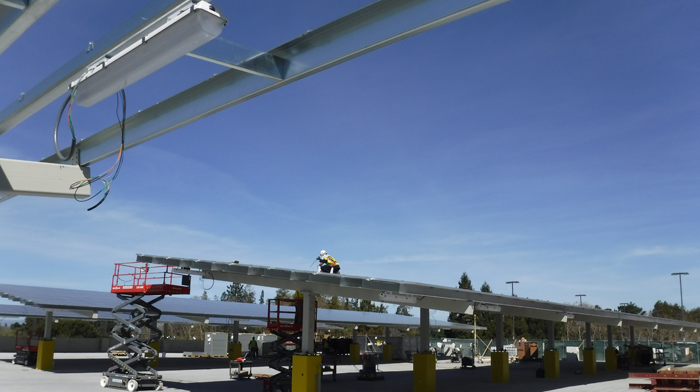 This article first appeared in the December 2017 Campus Development newsletter.