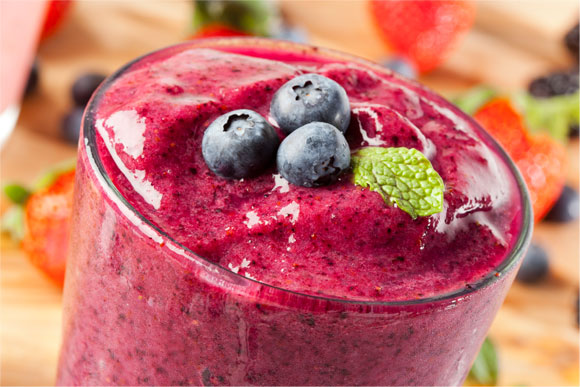 Ingredients
1 cup coconut water
1 cup frozen blueberries
1/2 cup frozen strawberries
1/3 cup frozen raspberries
1-1/2 cups loosely packed spinach
1 tbsp ground flax seed
Honey or agave syrup, if necessary
Ice (optional)
Instructions
Add the coconut water, fruit, spinach, and flax seed to a blender. Blend on medium-high speed until all of the spinach is blended and there are no visible green specks.
Add up to 2 tablespoons of agave syrup or honey if necessary to sweeten.
Add additional ice cubes for an icier drink.
This recipe first appeared in the January 2015 edition of the HealthPerks newsletter.