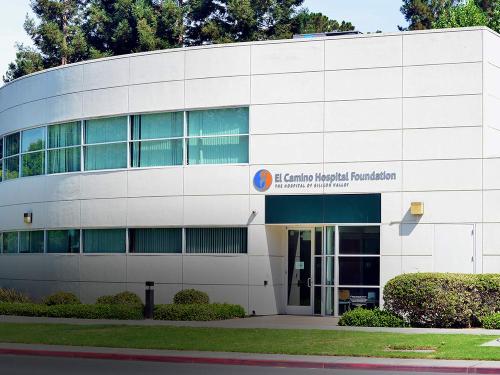 El Camino Health Foundation
El Camino Health - Mountain View Hospital
2400 Grant Road
Park Pavilion, First Floor
Mountain View, CA 94040
Get Directions
Skip to main content
Patient & Visitor Information
Visiting Hours
Monday - Friday:
8:30 am - 5:30 pm
Saturday - Sunday:
Closed
Resources
Parking
Parking is available next to the building.
Parking is shared with the YMCA.
About
El Camino Health Foundation
The El Camino Health Foundation raises funds to help us better meet the needs of the communities we serve and allows us to provide medical care to the uninsured and underserved.
Advance healthcare.
Discover how we impact care and raise hope for the communities we serve.
Join us.