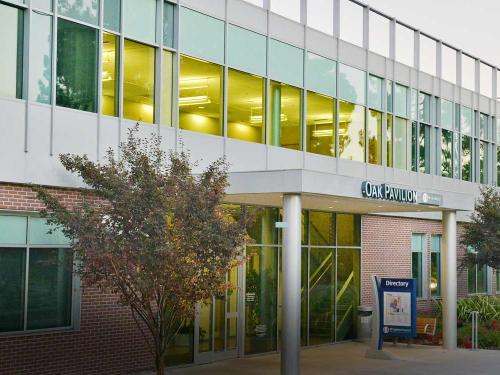 Laboratory Services (Oak Pavilion)
El Camino Health - Mountain View Hospital
2505 Hospital Drive
Oak Pavilion, First Floor
Mountain View, CA 94040
Get Directions
Skip to main content
Patient & Visitor Information
Visiting Hours
Monday - Friday:
7:30 am - 5:00 pm
Saturday - Sunday:
Closed
Resources
Parking
Parking for Cancer Center patients and families is available in a small parking area in front of the building.
Free valet parking is available from 8:00 am - 5:00 pm.
About
Laboratory Services (Oak Pavilion)
Our highly trained staff provide expert analysis to assist doctors in diagnosis and treatment planning. A lab location within the Cancer Center offers seamless care for those undergoing cancer treatments.