Skip
Ingredients: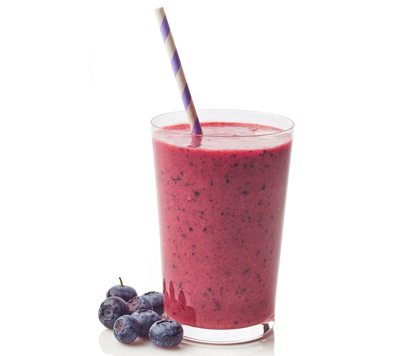 1 green tea bag
2 tsp honey
1 ½ cup frozen blueberries
½ banana
¾ cup light vanilla soy milk
Directions:
Steep the green tea bag in about 4 Tbsp of boiling water for about three minutes. Remove the tea bag and stir honey in it until it dissolves.
Combine the berries, banana, soy milk, and tea mixture to the blender. Blend on the highest setting until smooth. Add ice or water to achieve desired consistency.
This article first appeared in the July 2017 edition of the HealthPerks newsletter.