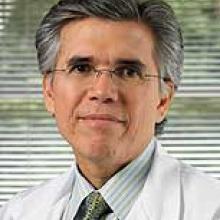 César Molina, MD
Cardiologist and medical director of the South Asian Heart Center
The South Asian population has an increased risk of coronary artery disease and diabetes. We believe day-to-day habits that are associated with insulin resistance, such as a carbohydrate-intensive diet, lack of fiber and vegetables, and a sedentary lifestyle, are predisposing individuals to both diabetes and cardiovascular disease. Anyone from South Asian ancestry worldwide can call or go online and make an appointment to be screened, educated, and coached at El Camino Hospital's South Asian Heart Center. We provide a one-year coaching program to help people improve their regular lifestyle activities to diminish their risk of cardiovascular disease and diabetes. We also communicate with patients' physicians and we orchestrate their care to help them comply not only with their medications but also with their recommended lifestyle routine.
For more info, visit southasianheartcenter.org
---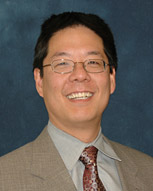 Edward Yu, MD
Family medicine physician at Palo Alto Medical Foundation and physician adviser to the Chinese Health Initiative Hypertension
A chronic condition that puts you at higher risk for heart disease and stroke — is common in the Chinese community. Chinese cooking ingredients often include high sodium levels, including sauces such as soy, hoisin, oyster, and shrimp; soup bases such as bouillon cubes; and preserved foods such as eggs and instant noodles. When shopping for these types of ingredients, I suggest checking if there are lower-salt (sodium) substitutes available. If possible, replace canned or prepackaged foods with fresh ingredients. The Chinese Health Initiative at El Camino Hospital has a wealth of resources including a resource guide for our community's Chinese seniors and information sheets in English and in Chinese.
For more info, visit https://www.elcaminohealth.org/community/chinese-health-initiative
 
---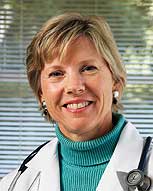 Cate Collings, MD
Cardiologist and medical director of Cardiac Rehabilitation and Women's Cardiovascular Services
During a heart attack, women are more likely than men to not have chest pain at all. While a man's experience may be "I've got an elephant on my chest," there's a set of women who have a whole constellation of symptoms, such as u-like symptoms, which could include nausea and even throwing up; abdominal pain; dizziness; jaw, neck, back, and arm pain; and extreme fatigue. Older individuals — both men and women — are also in this pocket of patients who less often have chest pain. If you think something is not right, go to the emergency room and take care of it promptly.
For more info, visit elcaminohospital.org/services/heart-vascular
---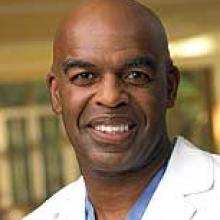 Neal Scott, MD, PhD
Cardiologist
The most important things people can do to prevent heart disease are regular exercise and an appropriate diet. The American Heart Association, the National Institutes of Health, and the Centers for Disease Control and Prevention recommend moderate to vigorous exercise that is aerobic — meaning you're huffing and puffing — and at a minimum 30 minutes a session, five sessions a week.
The diet that has been proven in millions of patients to decrease mortality from heart disease and cancer is what's called the Mediterranean diet, which is based on the diet of peasants who lived around the Mediterranean Sea in the immediate post–World War II era. They were essentially farmers and fisher people, and they lived on vegetables, fruits, whole grains, nuts, legumes, olive oil, and fish.
Learn more about the heart-healthy Mediterranean diet at elcaminohospital.org/mediet
---
This article first appeared in the Spring 2016 edition of the El Camino Hospital Health Beat magazine.