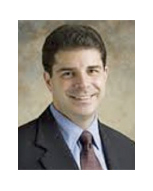 Bahman Nouri, MD, cardiologist: It's important to bear in mind that it's not just excess weight that leads to heart disease. Obesity can be a marker for unhealthy lifestyles in general. Patients need to be encouraged that we're not trying to make people look like magazine models. People need to look at healthy lifestyles and target weight as something that has to be tailored and individualized. Even mild to modest weight loss such as 10 to 15 pounds for an obese individual can have a major impact on improving cardiovascular risk factors such as blood pressure, cholesterol, blood sugar and physical activity levels.
---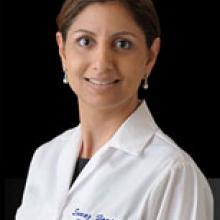 Sanaz Hariri, MD, orthopedic surgeon: Osteoarthritis is a common joint disorder that involves wearing of the cartilage over time. Weight is an important factor in the progression of osteoarthritis in that it places more pressure on the cartilage surfaces. A strong recommendation for patients from an orthopedic perspective is that you start with diet. Regarding physical activity, the best low-impact exercises are the stationary bike, water sports such as water aerobics and swimming, and strengthening exercises such as Pilates. The joints feel up to four to six times your body weight, so even modest weight loss has a noticeable e ect on your joints.
---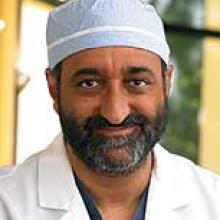 Prithvi Legha, MD, director of El Camino Hospital's Bariatric Surgery Program, Palo Alto Medical Foundation physician: El Camino Hospital's Bariatric Surgery Program is a Center of Excellence, and we do about 220 to 240 cases a year. Our general approach is that we're here to help you if you are a candidate and if you have tried everything else for weight loss. Patients considering weight loss surgery should have a BMI [body mass index] of 40 or greater and significant associated illnesses—the most common are diabetes, sleep apnea, hypertension and high cholesterol. Weight loss surgery can have a very direct and positive impact on all of these. I can't tell you how many times people come in and say this is the best thing they've ever done.


This article first appeared in the Spring 2015 edition of the El Camino Hospital Health Beat magazine.