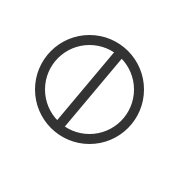 Ingredients
3 pounds drumettes and wings
Kosher salt and freshly ground pepper
1 tablespoon butter
6 sprigs fresh thyme
10 garlic cloves, crushed
3/4 cup hot sauce
For blue cheese dip:
1 cup low-fat Greek yogurt
1/2 cup blue cheese crumbles
Scallions, to garnish
Instructions
Preheat oven to 375 degrees Fahrenheit, and lightly grease an oven-proof pan.
In a large bowl, generously season drumettes and wings with kosher salt and freshly ground black pepper.
In a sauté pan over low heat, melt butter. Add thyme and garlic and allow to simmer for 3 minutes. Once thyme and garlic become aromatic, add hot sauce and stir.
Pour entire mixture over chicken and toss to coat. Allow wings to marinate in the fridge for about 30 minutes.
Meanwhile, combine blue cheese and low-fat Greek yogurt in a small bowl. Mix well, and refrigerate.
Transfer chicken to oven-proof baking dish and place in oven. Bake for 30 minutes; with tongs or a fork, flip and baste wings.
Bake for 25 minutes more, occasionally basting wings while they're in the oven.
Remove pan from oven, and allow wings to slightly cool in pan. Baste with juices, and serve with the blue cheese dip!
This recipe first appeared in the March 2015 edition of the HealthPerks newsletter.