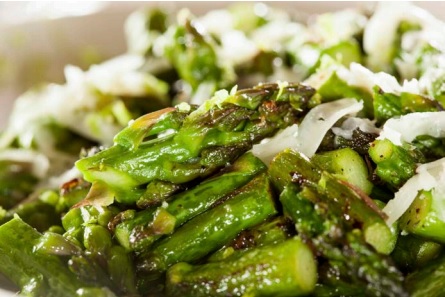 Ingredients
1/3 cup finely chopped shallots
1/4 cup lemon juice
1 teaspoon Dijon mustard
1 teaspoon honey
1 pound asparagus
2 tablespoons finely chopped fresh mint
2 tablespoons finely chopped fresh parsley
Instructions
In a large bowl, whisk together shallots, lemon juice, mustard and honey.
Trim root ends of asparagus and discard.
Cut asparagus tips off spears and add to the bowl with shallot mixture.
With a vegetable peeler, shave asparagus spears into thin ribbons, adding to shallot mixture as you go.
Add mint and parsley, and toss salad until combined.
This article first appeared in the April 2015 edition of the HealthPerks newsletter.