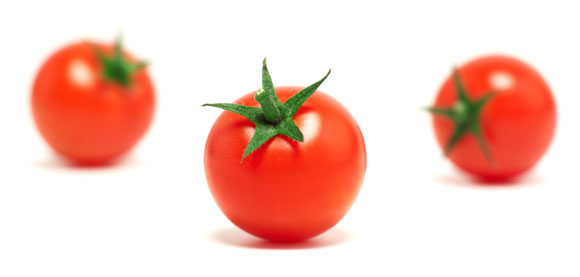 Ingredients
1-1/2 cups rinsed red quinoa
4 large ears of corn
1 lb. grape or cherry tomatoes, quartered
1 orange or red bell pepper, diced
5 green onions, thinly sliced
1/4 cup olive oil
3 Tablespoons lime juice
3 Tablespoons fresh basil, finely chopped
Salt and pepper
Instructions
Preheat oven to 350 degrees. Place corn, still in the husks, directly on center oven rack. Roast for 30 minutes, or until tender. Remove from oven and set aside to cool.
Meanwhile, put the quinoa in a medium-size pot with 3 cups water and 1/2 teaspoon of salt. Bring to boil, cover, and simmer on medium-low heat for 15-18 minutes, or until all of the water is absorbed. Transfer to a large bowl.
When corn is cool enough to handle, cut the kernels off the cobs. Add the peppers, corn, tomatoes and onions to the cooled quinoa.
Whisk together the olive oil and lime juice; stir in the basil. Drizzle over the salad and toss well. Add salt and pepper to taste. Serve chilled or at room temperature. Makes 6-8 servings.
This recipe first appeared in the July 2013 edition of the HealthPerks newsletter.