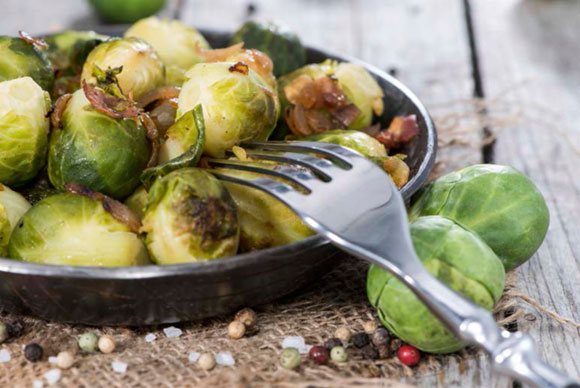 Ingredients
10 cups Brussels sprouts, cut in half lengthwise
2 oranges, juiced
1/4 cup olive oil
Salt, pepper to taste
Parmesan cheese, shaved to flavor
3/4 cup pomegranate seeds
Instructions
Preheat the oven to 400 degrees F.
Toss sprouts, olive oil, salt, pepper, and orange juice together in a large bowl.
Lay out dressed Brussels sprouts on 2 cookie sheet pans.
Bake at 400 degrees F for 25-30 minutes or until golden brown.
Toss with thin long shavings of Parmesan cheese and pomegranate seeds.
These can be served warm or at room temperature and can be addictive! Leftovers are a great addition to salads.
This recipe first appeared in the December 2014 edition of the HealthPerks newsletter.