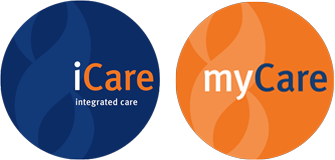 Come November, El Camino Hospital patients will be able to go online to view test results and order prescription refills — even access a family member's health record if they've been assigned as a proxy — via a new patient portal called myCare. These are just a few advantages your family can expect with the debut of iCare, our integrated electronic health record system. Electronic records will also make it easier for your healthcare providers at El Camino Hospital to communicate with each other — which can better facilitate your care.

"El Camino Hospital has always been a leader in electronic clinical communications, starting with its launch of the nation's first computerized physician order system in 1971," says Deborah Muro, the project director. "With iCare, we are moving into the next generation of electronic information systems." Muro led a core team of more than 100 employees and physicians in customizing and implementing the iCare system for El Camino Hospital, which is powered by a leading health record platform called Epic.

Thanks to iCare, El Camino Hospital providers will be able to access health records in real time, whether a patient is in the emergency department, radiology, an inpatient room, or anywhere else in the hospital. iCare will also help El Camino Hospital enable exchange of information with any of the several hundred healthcare organizations across the country already using the Epic platform. This means if a patient is injured or becomes ill outside the El Camino Hospital service area, another hospital using Epic would be able to access the patient's health record and provide care accordingly.

"We are embarking on a journey that truly advances the focus on the patient," says Tomi Ryba, president and CEO of El Camino Hospital. "It supports our commitment to improving quality, service, and affordability."

This article first appeared in the November 2015 edition of the HealthPerks newsletter.