Foundation
El Camino Health Foundation partners with you to advance healthcare through philanthropy.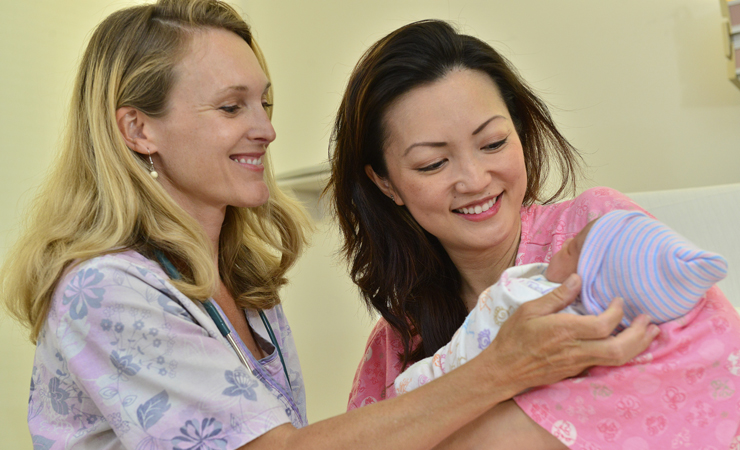 We raise funds to improve healthcare for area residents through programs and services at El Camino Health.
The donations we receive from grateful patients and families, business leaders and philanthropists, doctors and nurses, employees and concerned community members enable El Camino Health to provide an exceptional level of care – care that's not always covered by fees and reimbursements. They support investment in new equipment and technology, seed pioneering programs, bolster nursing excellence, advance clinical research, and provide assistance for patients who could use an extra hand.
Whether you make an outright gift, remember the foundation in your estate plan, or support one of our events, your generosity makes a healthy difference for patients and families in our community. It provides the extra margin of excellence in patient care at El Camino Health.
Orchard Pavilion Renovation and Expansion
A New Vision for Mother, Baby, and Family Care
El Camino Health has always provided superb maternal-child healthcare. When the renovation and expansion of the Orchard Pavilion is completed, our community will have a best-in-class center of excellence that provides the highest quality, most personalized care in an environment that promotes healing and wellness for women, newborns, and families. You can support this investment in a new generation by personalizing a tile on the Apricot Blossom Donor Wall, a beautiful, backlit mosaic outside the building. To learn more about the Orchard Pavilion project and additional opportunities to support it, please send us an email or call us at 650-940-7154.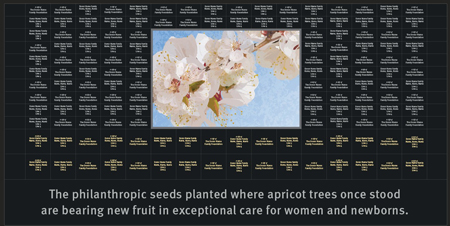 If you would like to learn about other opportunities to support programs and services at El Camino Health, please send us an email or call us at 650-940-7154.
El Camino Health Foundation is located at 2500 Grant Road, PAR 116, Mountain View, California.
---
You may also be interested in...