This article first appeared in the medical column "Ask-the-Doc" in the World Journal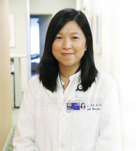 Pre-diabetes means that your blood sugar level is higher than normal, but not high enough to be type 2 diabetes. During this early but critical stage, people often don't display any symptoms. The good news is that progression from prediabetes to diabetes isn't inevitable. There's still a chance to normalize blood sugar through diet and exercise or through pharmacologic assistance to prevent or delay diabetes.
The pancreas is part of our digestive system. It produces enzymes and hormones that help digest food. One of those hormones, insulin, is necessary to regulate glucose, or sugars in the body. Research shows that before diabetes fully manifests, 50-90% of beta cells in the pancreas are already damaged. Therefore, when diabetes is present, the damage is already significant. Poor glycemic control over the long run can lead to vision, cardiac, kidney, and neurologic diseases as well as increase the risk of stroke.
According to a CDC report from 2014, 9.3%, or one in eleven people has diabetes; one in four is unaware that they have it. Prediabetes is even more prevalent. There are 86 million Americans with prediabetes (one in three people). Even more disturbing is that nine out of ten people who have prediabetes are unaware of it.
Dr. Chinyi Lin explained that simple blood tests are used to identify diabetes and prediabetes in adults. A normal fasting blood sugar is less than 100 mg/dl. Prediabetes is diagnosed when the fasting blood sugar is 100-125. Anything greater than 126 is considered diabetes. The Hemoglobin A1c test that measures average blood sugar level over the past two to three months doesn't require fasting and can be done anytime. An A1c value below 5.6 is normal. A value between 5.7 and 6.4 is diagnostic for prediabetes, and anything above 6.5 is diabetes.
Dr. Lin advises Asians older than 45 or with a BMI greater than 23 to get their blood sugar checked. Treatment for prediabetes includes losing weight, eating healthy, minimizing prolonged sitting, and exercising frequently. Blood sugars tend to rise after a meal, so getting in the habit of taking a walk after eating can enhance the effect of insulin and prevent the body from being in a prolonged hyperglycemic state.
If blood sugar is not well controlled after three months or so of lifestyle changes, then medication may be used to help keep the disease under control. Metformin, an effective medication, can help delay the onset of type 2 diabetes. "Many Chinese dislike medication and would rather take supplements, but supplements may or may not have actual benefits," cautioned Dr. Lin. "The right thing to do is to follow your doctor's recommendations regarding medication." Metformin is a first line treatment that reduces glucose production in the liver, decreases glucose uptake in the intestine, and increases the utilization of sugar to lower blood sugar.
Doctor's profile: Chihyi (Jenny) Lin, DO, specializes in Internal Medicine for adults and seniors. She was born in Taiwan and moved to the United States at age 13. She graduated from Gunn High School in Palo Alto, and received a degree in biology from UCSD. She completed her medical education at Western University and internal medicine residency at Valley Hospital Medical Center. She joined El Camino Health in 2016. Languages include Mandarin Chinese and English.
World Journal
February 13, 2017
By Richard Lee
This article first appeared in the World Journal and the Spring 2016 issue of Chinese Health Initiative Wellness eNewsletter. Learn more about the Chinese Health Initiative.