About the Foundation
There are always exciting things happening at El Camino Health Foundation, from fundraising initiatives and special events to major gift announcements. We are pleased to share the latest news.
Foundation News
New Innovation Fund Spurs Investment in Healthcare Technology to Advance Patient Care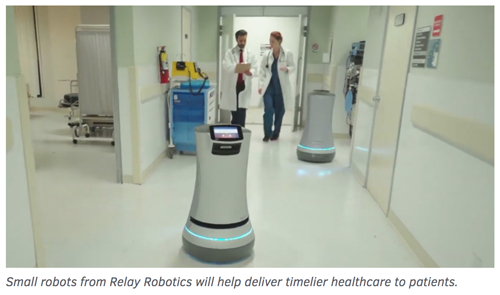 In June, El Camino Health announced the launch of a healthcare innovation fund, which will enable the health system to stay at the forefront of new healthcare technology and continue to adopt the latest and best practices to improve patient care. The fund was made possible by a generous gift by local philanthropists Pamela and Edward Taft.
"At El Camino Health, our priority is to provide the most advanced science of medicine and continuously improve our services and patient outcomes," said Dan Woods, chief executive officer at El Camino Health. "Thanks to this incredible gift, the Taft Innovation Fund will help us to continue investing in cutting edge technology and research to give our world-class caregivers and staff access to advanced technology enabling the best healthcare experiences and care possible."
El Camino Health has been known for its commitment to innovation for more than 50 years, adopting the first computerized physician order entry system in 1971. The health system has stayed on the leading edge of new tools, equipment and technology ever since, recently becoming first in the world to adopt the FloPatch sepsis management system. El Camino Health is recognized as a pioneer of best practices that improve care, including recently integrating mental health assessments into mother-baby care.
"We're so proud that El Camino Health is a locally-based health system empowered by the technology typical of larger academic medical centers," Edward Taft said. "We want to ensure patients have access to the very best care right here in our own community. By establishing this fund, we know the teams at El Camino Health will continue to prioritize leading-edge technology, develop pioneering programs and deliver consistent, personalized care to our community for years to come."
The Taft Innovation Fund will address emerging needs in five key categories: clinical care, medical technology, clinical research, compassionate care services and other emerging areas. The health system is already moving forward with its first eight innovation projects, utilizing technology to revolutionize the patient experience, care coordination, and clinical outcomes. These projects are currently in various phases of implementation and are expected to be completed over the next 18 months, with new projects initiated on an ongoing basis:
Smart, wearable devices for monitoring patients at home or in the hospital to facilitate rapid feedback and intervention.
A fast, reliable, mobile device-based communication system that improves response time, documentation and communication between clinical staff members and creates a quieter, more healing care environment for patients.
A personalized digital experience to help patients through their individualized patient journey, from guidance and wayfinding to health checks and reminders.
A system that announces staff on the display board when they enter patient rooms and tracks the location of equipment anywhere on campus.
A faster, self-service, contactless check-in experience for visitors that creates a safer, more secure process and integrates infection control.
Small robots that efficiently deliver specimens, medications, food and small medical supplies, which will help staff provide timelier care.
Artificial intelligence and machine learning to improve the quality of diagnostic imaging, reducing the turnaround time for results and with ambient listening capability so physicians will no longer need to type into the computer during patient visits.
A virtual reality system that puts a patient into a three-dimensional, computer-generated environment, which has been shown to alleviate pain and ease anxiety, reduce the use of sedation prior to surgery and improve outcomes.
Pamela and Edward Taft have been donors to El Camino Health for more than 20 years, beginning with a gift that launched the Imagine Campaign for a new patient tower on the Mountain View Hospital campus. They supported the early development of the palliative care program and contributed to the purchase of the hospital's first da Vinci surgical robot. The Pamela and Edward Taft Healing Space at the Cancer Center and the Taft Center for Clinical Research were later named in recognition of their support. They have also invested significantly in nursing research and innovation, which has supported El Camino Health's multiple Magnet designations for nursing excellence. Creative and forward thinking, the Tafts believe strongly in supporting the community in which they live and hope their example will inspire others.
"We're passionate about supporting El Camino Health because of their commitment to innovation," said Pamela Taft. "And, we're thrilled to be able to advance the important work El Camino Health is doing to improve care in our community. It will be exciting to see the impact of the amazing technology that comes out of the Taft Innovation Fund."
You may also be interested in...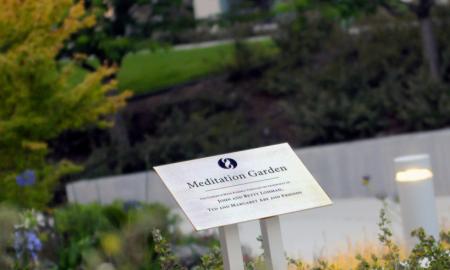 Make a Donation
Make a Donation
Every gift contributes to better healthcare for our patients and our community.
Make a Donation
Honor an El Camino Health Doctor, Nurse, or Other Care Provider
Honor an El Camino Health Doctor, Nurse, or Other Care Provider
Express appreciation for the outstanding care you or a family member received by passing it forward.
Honor an El Camino Health Doctor, Nurse, or Other Care Provider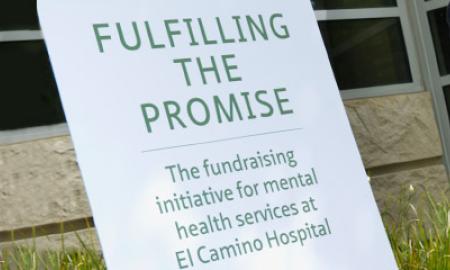 Support Mental Health and Addiction Services
Support Mental Health and Addiction Services
Donate today or learn more about how you can help fulfill the promise.
Support Mental Health and Addiction Services