About the Foundation
There are always exciting things happening at El Camino Health Foundation, from fundraising initiatives and special events to major gift announcements. We are pleased to share the latest news.
Foundation News
Golf Tournament Raises Funds for ASPIRE Adolescent Mental Health Program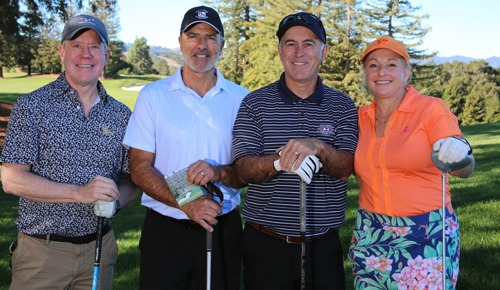 Golfers did not have to think fourth dimensionally when they headed "back to the future" at the 26th Annual El Camino Heritage Golf Tournament on October 24.
Three dimensions were sufficient for 18 holes on Palo Alto Hills Golf & Country Club's beautiful, challenging course. Skies were clear, the sun was shining, temperatures were mild, and the panoramic views of the San Francisco Bay Area were breathtaking. The sold- out tournament raised $240,000 for After-School Program Interventions & Resiliency Education® (ASPIRE), El Camino Health's adolescent mental health program.
The golf store and putting contest opened at 9:30 a.m. and by 11:15 a.m. the golfers were heading to their holes for the shotgun start as the bagpiper played. Spouses, friends, and other non-golfing hospital supporters joined them for the Power of Love reception when they came off the course exhilarated five and a half hours later.
Golf Tournament Chair Ken King welcomed the crowd at the celebration dinner. "As Doc told Marty McFly, 'Your future is what you make it. So make it a good one.' By coming out today, you are helping to make the future a good one for more adolescents in our community." CEO Dan Woods noted that "El Camino Health wants to deliver the best, most innovative care out there. A good hospital turns into a great hospital when it has the support of the community."
"ASPIRE has touched the lives of many in our community, bringing about meaningful change for the teens, as well as their families," explained Dr. Kalpana Nathan, Chief Medical Director of the Scrivner Center for Mental Health & Addiction Services. "The youth complete a structured, multi-week program, which helps them gain life skills that make them not only resilient but, more importantly, hopeful." She likened the mindfulness that the teens learn through the program to the "flow" golfers experience as they focus on hitting the ball.
A grateful mother visibly moved the audience as she described her daughter's ASPIRE journey from self- harm to health. "Before ASPIRE, our daughter would get caught up in her emotions and in her pain, unable to communicate these things to us, and therefore feel trapped, like a prisoner of her own desperate thoughts and negative emotions. But ASPIRE gave her tools how to communicate, how to process, how to deal, and how to cope ahead... And we can share equally with her, because we have learned to communicate and practice using the tools from ASPIRE."
"I want to thank ASPIRE. Without it I wouldn't be here today. Now I know how to cope in different ways and I am really happy to be alive," the teen told the rapt audience. The golfers responded by giving mother and daughter a standing ovation and generously raising their paddles for the fund-in-need appeal. Golf tournament proceeds will go toward underwriting the ASPIRE Los Gatos program's move to a larger, more conducive space on El Camino Health's Los Gatos hospital campus. The new location will accommodate more teens as need for the intensive outpatient therapeutic program continues to grow.
You may also be interested in...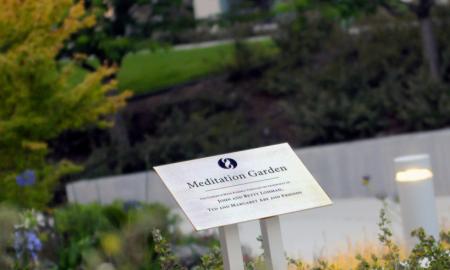 Make a Donation
Make a Donation
Every gift contributes to better healthcare for our patients and our community.
Make a Donation
Honor an El Camino Health Doctor, Nurse, or Other Care Provider
Honor an El Camino Health Doctor, Nurse, or Other Care Provider
Express appreciation for the outstanding care you or a family member received by passing it forward.
Honor an El Camino Health Doctor, Nurse, or Other Care Provider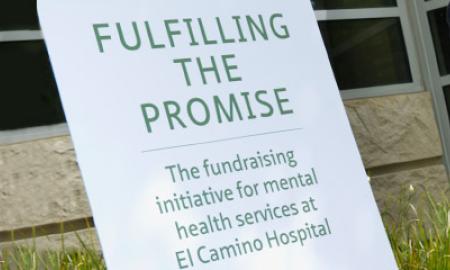 Support Mental Health and Addiction Services
Support Mental Health and Addiction Services
Donate today or learn more about how you can help fulfill the promise.
Support Mental Health and Addiction Services