Neonatal Intensive Care Unit
When your baby needs a higher level of care, you want expertise you can trust. El Camino Health's neonatal intensive care units (NICUs) offer highly trained staff and the latest medical technology.
請點擊此轉換成中文
Haga clic aquí para ver esta página en español.
At El Camino Health, our team of neonatologists — doctors who specialize in the care of newborns — NICU nurses and other clinicians provides round-the-clock care for babies with special health needs. We're focused on providing exceptional care to your baby and supporting you and your family members.
Our neonatal care team provides the latest treatments using advanced medical technology, including sophisticated monitoring and ventilation methods. We understand how difficult it can be when you can't take your newborn home right away, so we're committed to meeting the needs of you and your family.
As a result of more restrictive measures being taken throughout the Bay Area related to COVID-19, El Camino Health's hospitals are implementing a new temporary visitor policy.
What You Can Expect From Us
You can depend on us to:
Keep you informed about your baby's condition and involve you in care planning.
Offer emotional support and assistance with difficult decisions.
Help you navigate insurance issues.
Educate you about how to care for your baby after you leave the hospital and help you obtain equipment or other items for home care.
Help you find community resources to assist you and your family.
If you're interested in breastfeeding, an international board certified lactation consultant (IBCLC) will be part of your care team and will develop a plan to meet the needs of you and your baby.
We encourage parents to hold, touch and talk to their babies, and participate in their baby's care whenever possible. At both our Mountain View and Los Gatos campuses, we provide an environment that promotes bonding throughout your baby's stay.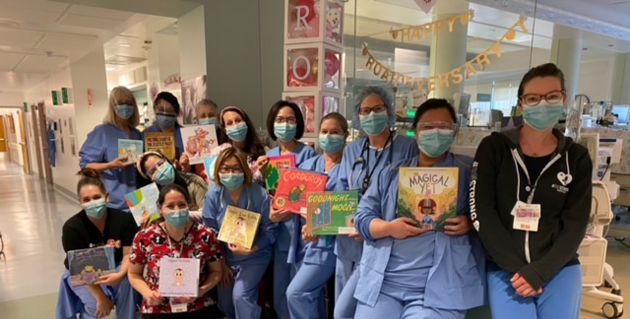 Neonatal Respiratory Care
Respiratory issues are some of the most common conditions affecting premature newborns because their lungs often aren't mature enough to support breathing. At El Camino Health, specially trained respiratory therapists provide a range of therapies, including:
Oxygen therapy – A range of methods to deliver oxygen to the lungs, such as ventilators and CPAP machines.
Nitric oxide therapy – Nitric oxide, which occurs naturally in the body, can help relax blood vessels in the lungs and improve breathing function.
CPAP therapy – When an infant can breathe on his or her own but needs additional support, a continuous positive airway pressure machine keeps enough pressure in the lungs to allow them to function properly.
Ventilation therapy – When an infant can't breathe without assistance, a ventilator delivers warmed, humidified air to his or her lungs.
Respiratory therapists monitor infants' breathing closely and work with other members of the NICU care team to provide advanced care.
The Orchard Pavilion at Mountain View
As a Level III NICU, we have the expertise to care for newborns with severe and complex illnesses, with access to a full range of pediatric specialists. During your baby's stay, our parent waiting room offers a quiet, private place for you, along with a separate family waiting room.
Los Gatos Hospital
As a Level II NICU, we provide advanced care for ill or premature newborns. The NICU is equipped with the latest technology to care for infants 32 weeks and older. While your baby is in the hospital, there's a family waiting area directly across the hall from the NICU.
Neonatal intensive care services are supported by donations to El Camino Health Foundation.