Proficient in the latest technology, our fellowship-trained, board-certified urologists treat you with sensitivity and compassion.
Skip
The specialists at El Camino Health are experts in the least invasive methods for treating urologic diseases, including cancer.
We use the exceptionally precise imagery of Artemis™ 3D Imaging and Navigation for accurate diagnoses and biopsies. Our minimally invasive treatments include the da Vinci® Surgical System, highly precise laser technology and lithotripters for sophisticated kidney stone therapy.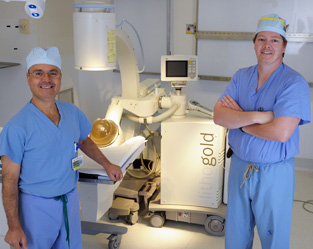 Men and women of any age suffering from incontinence or conditions of the urinary tract, and men with reproductive and prostate problems, receive personal consultations, tests and procedures in comfort and privacy.
Come to El Camino Health for expert, personalized care. We offer: