Finding and choosing all the services and resources you need as you age can be challenging, but it doesn't have to be. Our eldercare counselors are available to help.
Skip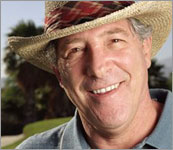 El Camino Health helps older adults and their family caregivers find all the resources they need — within El Camino Health and in the community. They work closely with our integrated care team and other departments across El Camino Health to make sure your care experience is as smooth and seamless as possible.
Our eldercare counselors are familiar with all the organizations and programs serving older adults in the local area, so they can link you with resources that are affordable, efficient and proven. They're connected with agencies and businesses that provide the kind of products and services you're likely to need for you or someone you're caring for. They can even help family members find resources for loved ones who live in other states or outside the U.S.
You can turn to our eldercare counselors for help with:
Researching clinical studies and new treatments or developments.
Finding home care, geriatric care management or other services at El Camino Health or in the community to maintain independence or quality of life.
Determining what Medicare or other insurance will cover — the Health Library & Resource Center offers free insurance counseling for older adults.
Long-range planning after a getting out of the hospital.
Finding affordable and suitable assisted living or long-term care options.
Finding the right professional caregiver or adult day care.
Grief counseling or end-of-life decisions.
Eldercare services are free and available to everyone — you don't have to be a patient of El Camino Health. We provide these services as part of our commitment to community service and maintaining the health of older adults. Turn to us with your questions, concerns or needs, and let us do the research to find a solution that works for you and your family.
Our eldercare counselors can work with you by email, phone or mail. For more information or to get started, call 650-940-7210 or email caregiver.assistance@elcaminohealth.org.